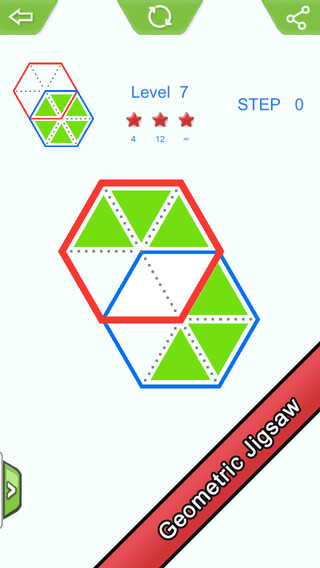 Magic Colors is a newly released iOS game that challenges users to fit certain block shapes in the given form. The game starts easily and even provides a tutorial, yet increases in difficulty with each new level. Game's objective is to align geometrical figures and form the hexagon as indicated in the upper corner image. There is a star rating for each level, players being recommended to finish the level using a minimum amount of moves. Being a great exercise for the brain, Magic Colors allows for different strategies to be implemented and features over 40 addicting levels to be passed by users.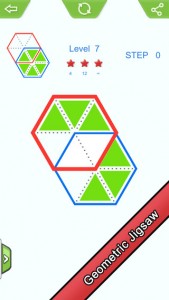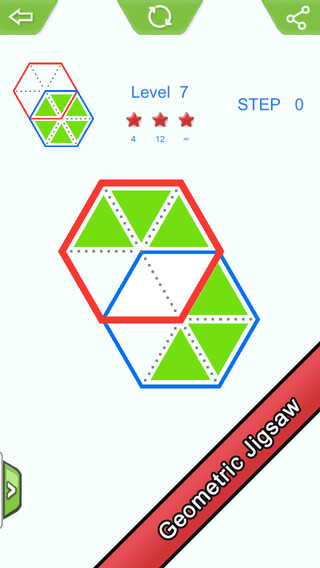 Main features:

– No Annoying Timer
Magic Colors is a game that can be played at an individual pace. There is no annoying timer, users being able to make a move only when they deem it most fit to do so. However, it's to be kept in mind that the final objective of the game is to complete each level using least amount of moves. Timing is not important here.

– Multiple Strategy Choices
Each level can be completed in more than one manner. It's up to each player to discover the best strategy and finish the levels using least amount of moves. 

– Intuitive Controls and Tutorial
Learning how to play Magic Colors is so easy that even a child can do it. Controls only involve swiping the figure across the screen in order to get it to the desired position. And while upper levels are getting harder to complete, controls remain just as intuitive to use. First few levels are quite relaxing and enable the player to get accustomed to the controls of Magic Colors.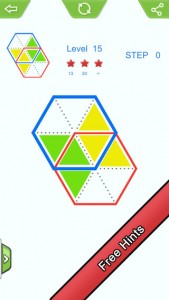 – Free Hints on all Levels
Unlike other games in this category, Magic Colors does not charge a fee for using hints on a level. Users can benefit from free hints on all levels as many times as its needed. These are particularly helpful on upper levels where getting the indicated hexagon proves to be very challenging. However, beginners can also use hints from the very first levels without being penalized for this.

– Star Rating
Just as with Angry Birds and many other puzzle titles, Magic Colors also features a star rating. This ranges between 1 and 3 and is awarded based on the number of movements used in each level. Players are encouraged to try and use least amount of moves in each level as to obtain the 3-star score.
Conclusion
Magic Colors is a new puzzle game for iOS (iPad/iPhone/iPod) that promises spectacular results. The title is free to play, graphic is neat, and the gameplay unique and challenging. There is no reason for players to not give this title a go.
Price: Free
Rating: 4.5/5