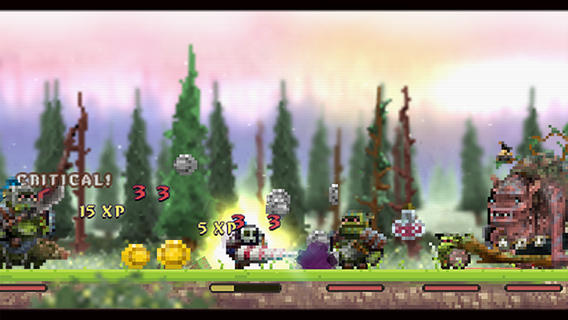 Playing games on portable devices such as Apple gadgets is a great way to spend a slow day or break. As for games, countless developers create their games with various features. However, Loot Hero emerges as a very unique option due to its traditional characteristics.
App Overview:
Developed by Daniel Hjelm, this iPhone action game app opens up the exciting world of legendary dragon haunting the town. The goal is to get around the kingdom and defeat the gigantic enemy before it totally ruin the area.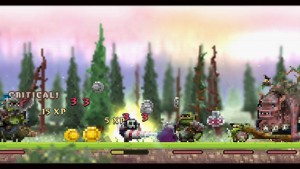 Features:
Loot Hero has numerous features that make it a remarkable game for leisure like the following:
• Bring Back The Past Through Retrographics – Smooth graphic interface are currently on trend. However, this game app brings you back in time when 8 bit games are still famous. Some may find the graphics vintage, but that is the feature that makes it unique. Retrographics designed with modern technology give it an advantage among other similar games.
• Equipment Upgrades Available – Defeat the dragon faster by enhancing your weaponry through upgrades. Extra power by using improved weapons will raise damages to the enemy.
• Great Performance – Smooth performance is king when it comes to gaming. This is not a problem with Loot Hero.
• Challenges Await Players – Aside from the legendary adversary, gamers will meet more than 20 enemies and bosses in order to add challenge to the game.
• Unlock Achievements – Achievements unlocked during the course of the game offer benefits for playing it. Moreover, it will work as a side game that makes the app more interesting.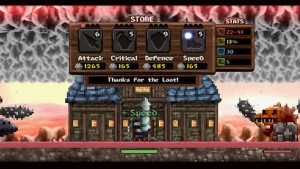 • Loots and XPs Are Available – Enjoy the loots and XPs available in Loot Hero. Use the bounty for your own advantage as part of your strategy to win.
• Side Game Offered – Side game promotes playability since gamers will spend more time on the app. In Loot Hero, the side game is to fill out the bestiary list like an index as you meet them while playing.
• Affordable Program With Available Add Ons – Unlike other games, Loot Hero is not for free. Nevertheless, its features and playability characteristics make $0.99 a worth of money to spend for an app. Other add ons available for a price include rings and more than 12000-loot worth.
Loot Hero is an interesting game for everyone, whether they are after a good action game or feeling nostalgic with NES games. Start taking the challenge of defeating the dragon before the land suffers its attack's aftermath.
Price: $0.99
Rating: 4/5