LandFormer is a typical puzzle game for the iPhone with a simple aim to make the terrain flat using different 6 different combination available. The game revolves with the 3×3 grid to complete the levels by making the entire land to be flat with certain number of moves. Well, initially as a beginner the game looks bit tough, so really need to follow the tutorial in the beginning to learn about the game.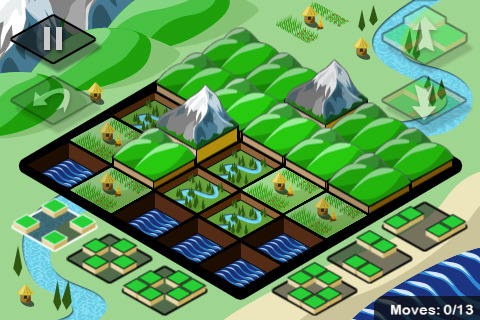 rel="nofollow>
Puzzle games put our brain to think alot and this game does the same in keeping our brains at work. The game has some cool options to undo your move and the ability to create our own levels and share it with our friends through email. The game also offers to receive levels created from our friends which comes under premium category. Quite an interesting features.
If you had finished all the levels you can download more levels from LandFormer shop at a little price. The free version of the game stops with first 10 levels, so if you really liked the game you need to buy a level pack for $1.99. So you can call it a lite version of LandFormer rather then a complete free version. Good gameplay, challenging levels and simple interface makes it a must try out game for the iPad.
Cost: Free
Rating: 4/5


rel="nofollow>