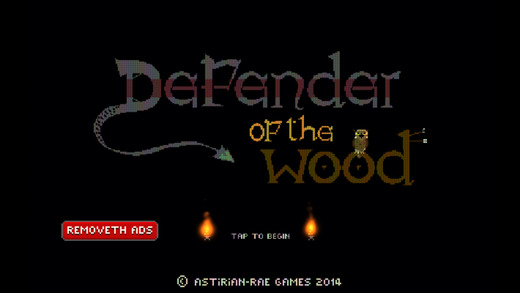 I was looking for an interesting action game and I found Defender of the Wood by Daragh Robert Wickham. The game is very easy to play and keeps me occupied and satisfied for most parts of the day. The game is about a bunch of goblins that have occupied the forest of the realm, and Lord Astirian has deployed his most talented archers to rid the country of them. 😉 Now, all you need to do is get trained and join the battle against the goblins.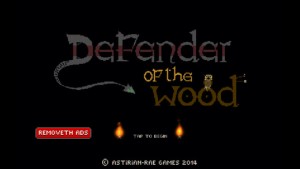 You can directly head into war, or take a few shots at practice. Taking some practice will help you understand the working of your bow and arrow, and how the wind affects its movement as you shoot. This should give you some pointers before you hit the track.
Playing the game is quite easy. Just touch the screen and your archer gets ready. Now remove your finger to release the arrow, and remember to take a look at the flag on the ground. Note the direction of the wind to determine the direction of your arrow so that you make a perfect shot. The app is wonderful to play with, and has graphics that are awesome. If you are a beginner you can use the 'Aim Assist' feature to help you out.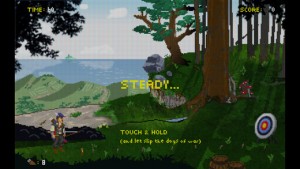 This is a good app to try if you are looking for some simple fun at the end of a stressful day, or if you are trying to get your spirits up on a boring Sunday afternoon.
Rating: 4.5/5
Price: Free