Christmas is one of the best time for Kids to enjoy the whole month playing all through the time. For kids aged between 3-5 they need to stick to some games within the home. So at those situations Kids Case would be the best alternative to cheer them up with 7 different games. All the seven games are of different concepts that are challenging and as well as interesting for kids.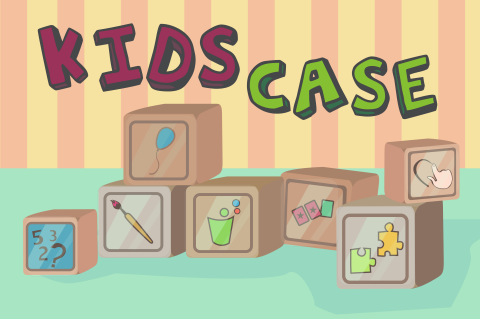 rel="nofollow>
As you can see on the above image, Kids Case has 7 different games such as Memory, Trace Drawing, Painting, Numbers, Balls, Balloons, Puzzles. So lets me explain you in short about all the seven games within this app.
Memory: Memory is a flipping card game where the kids should spot the two identical. The game not only entertains the kids but also help them to sharpen their memory power.
Trace Drawings: When I tried tracing drawings, I was literally attracted to it. Believe me I kept on playing to trace the image that appear on the screen. If you do it correctly a cartoonist kids face will appear on the screen and smile. When you make it wrong the kid will be sad.
Painting: This is nothing but a painting book that let the kids to add color to the image shown using the fingers. The users can select the brush color from the color box and paint according to their creativity.
Numbers: A simple mathematical calculation game based upon numbers. Here kids need to spot and enter the no. of objects found on the screen.
Balls: This is a color recognition game where kids need to drop the colored balls into the respective cups that match the same color. Doing this kids can gain good attention to colors.
Balloons: Another favorite game of mine (don't think I am kid to play to these games) that surely entertains the kids when played in groups. A simple tap game, which requires the user to tap on the balloon to burst it out
Puzzles: An image puzzles based of an cartoon. In this game, kids need to figure the exact image by joining the shuffled pieces of images into one.
After playing all the seven games I am title tired (lol) and I must admit all the games are entertaining as well as useful for kids in some way. What makes me think was the price of this app, but looking into the design and the seven little games bundled, its worth the cost.
Cost: $1.99
Rating: 4/5

rel="nofollow>