Finger Balance a new age puzzle game that will make you to spend a little time with this small game. A simple game that is suitable for being played during breaks. Finger Balance requires your thumb to control the balance bar where the ball rest. The idea of the game is to move the ball up from hurdles using the balance bar.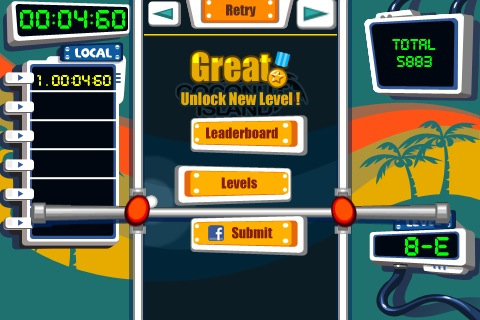 rel="nofollow>
The game has around 30 levels and each levels you move forward it requires your harder play with your thumbs. Frankly, after 5 levels, I lost sync of my thumb and also literally fed up with the gameplay. Finger Balance is a very quick game, so probably you don't need to play a level for time long. The duration of the game most stick around a minute as you either fail or win it. So looking at the whole thirty levels, the game is so shot and hope the developers keep their words on increasing the levels.
The music and the graphics are mediocre and there is nothing much to be talked about this app, except what I have written here. The game may be addictive for puzzle loves, but for the wide population the game look too short and little unworth for bucks.
Cost: $0.99
Rating: 3/5

rel="nofollow>