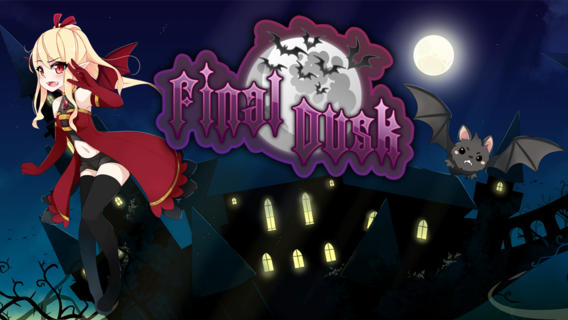 Have you ever imagined making friends with vampires? Here is your chance to help a vampire princess get back her kingdom. Final Dusk is an action-packed vampire game with a lot of dark magic. The game requires strategic planning, swift action, and smart combat and defense techniques to fight against a deadly witch and her evil team.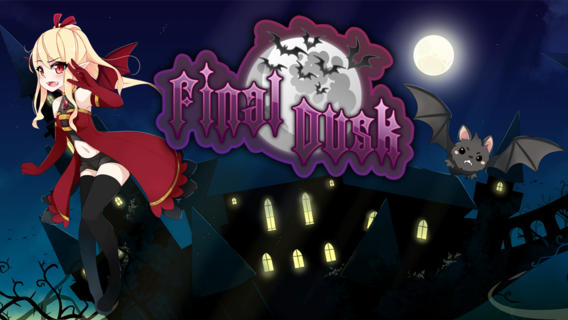 The Plot:
King Morcerf Von Empire has thrown a party to celebrate the successful reign of vampires. But, the party turns out to be a disaster. Yavanna, the most powerful witch in the kingdom, gets annoyed by the king's decision to levy tax on Mages Guild's magical inventions and activities. She turns all the vampires who attend the party, including the king and queen, into stones. Eventually, she brings the entire kingdom of Vempire under her control. Luckily, the little princess Mina gets locked in her room by her mother for her pranks. Now, it is your turn to help this young princess fight against her foes, reverse the spell to bring the vampires back to life, reach the witch tower to put up a deadly fight against the blue witch Yavanna, and conquer the kingdom back.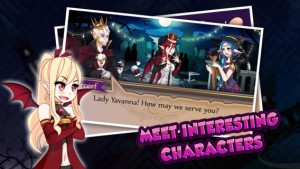 The Gameplay:
The entire story is narrated in the form of conversations and visuals. The missions to be accomplished (levels) are divided into four different chapters and presented in the form of a map. The levels have two different phases – planning and action. In the planning phase, you can relocate and position objects to help Mina. In the action phase, you can start collecting bonus points and a variety of powers.
Final Dusk has four chapters representing the four different parts of the kingdom, which are filled with different types of dark creatures. At the end of each chapter you have to face deadly bosses; once you defeat them and complete the chapter, you can unlock special powers. Each of these powers have two modes which can be used based on the princess' requirements. On her mission to defeat the blue witch,Yavanna, the princess meets her family members and friends.
The game has simple tap, drag and swipe controls. The graphics, visuals and color scheme used in the app are impressive. The music of the app perfectly synchronizes with the game's spooky theme. You have an option to share your scores with your friends via social media. You can challenge your friends online using the leaderboard.
Final Dusk is available for $1.99. As a first-time user, I found it tough to get started with the game. Developers could consider adding a video tutorial to help players get a clear idea of the gameplay. I felt that the costumes of Princess Mina can be upgraded after each chapter to represent her progress in the game.
If you are a fan of vampire games, the spooky magic in Final Dusk is sure to delight you.
Price: $1.99
Rating: 4.5/5