Most favorite apps today are used for games and entertainment. Individuals are looking for the best iPhone and iPad games to keep them entertained at all times. Feel-A-Maze is a good game Apple device owners can play with their devices.
Developed by Five Archers Corporation, Feel-A-Maze is an arcade game that may look like others. However, it has unique features that make it stand out. What makes it unique is being an ideal game when you have several minutes to play although it can be very addicting once you started playing.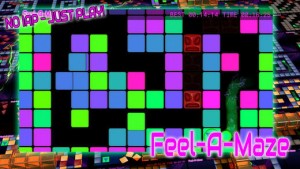 Feel-A-Maze offers the following features:
• Easy to Control App – Controlling this app requires the player to have steady hands and fingers to control the ball in the maze. No need for other controls and users simply need to guide the ball and earn rewards along the way.
• Forty Game Levels Available – With 40 game levels available, users will find this game as one of the best finds in terms of playability.
• Completely Free and Ad Free – Users will get all the levels without spending a dime on this game. It also does not have any ads that may distract players from playing.
• Colorful Graphics – Graphics are everything when it comes to game. This arcade game app has colorful graphics that keep players engaged on the game.
• Challenging Game Levels – The developer puts the challenge on this game to all levels. Players must guide the ball safely to earn their rewards.
This game app is simple to use. The main goal is to guide the ball inside the maze by keeping their fingers steady on the screen. Along the way, players can earn gold and unlock another level by completing them. Since the app is ad-free, users will find it more enjoyable to play and start unlocking all the levels.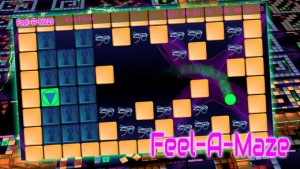 Performance wise, this app works well being an arcade game app. Its architecture is designed perfectly in order to make sure it will run with Apple devices. Combining the device's solid performance and the app's build will definitely keep people enjoying this app.
Feel-A-Maze is an app that has it all. It is a challenging game with easy to control features and free of all ads despite being a downloadable app at no cost. Users can try out this game and find themselves addicting to it considering its remarkable feature and performance that the developer is proud of.
Price: $1.99
Rating: 4/5