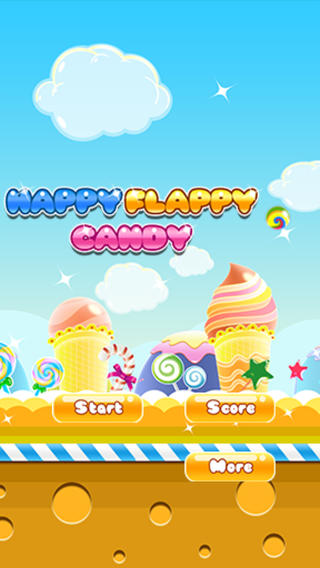 Have you ever imagined a candy ball in flight? The idea may seem out of the ordinary, but that's what Happy Flappy Candy Pro is about. This colorful game with tap-to-float action requires a great sense of timing, precise judgment and perfect hand-eye coordination. If you a person who enjoys arcade games with infinite gameplay, this app is one you would want to try.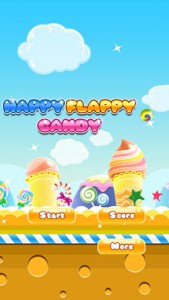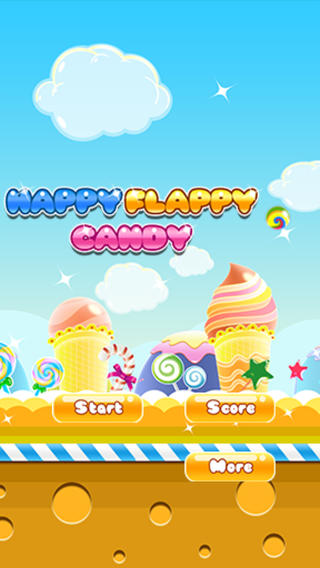 Once you start the game, you see a candy ball which is all ready for some flying action. You just need to tap the screen to launch the splashy candy ball into the sky. Here begins your sweet journey in candy land! The candy ball keeps flying in an open space, and you will find fast moving candy bars on the top and bottom of the screen, with a small space between them.
The challenge is very straightforward – you have to make the ball fly through the multicolored candy bars. You have to tap the screen continuously to make the ball float. The pace of your taps determines the height at which the ball floats. If you succeed in getting it across the bars, you get points; if it hits the bars, you lose a life. The game provides you with a maximum of three lives. Your scores are decided by the time you manage to keep the ball afloat, and this makes the game all the more challenging.
Happy Flappy Candy Pro has splendid background images, decent animation and impressive sound effects. The color scheme and graphic elements in the app are the major highlights. You have an option to pause the game and mute the music, if required. The app also has an option to share your scores with friends via social media and email. You can use the leaderboard option to compete with friends online.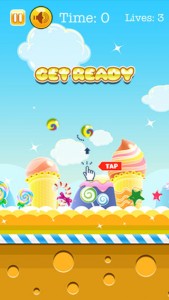 Developers could consider introducing different levels of difficulty and accordingly adjust the tap sensitivity of the candy ball to make it suitable for people of all ages. With a lot of effort, I was able to get across a number of candy bars, but my son gave up after a few tries. Power-ups could be added to the game to jazz up the gaming experience.
The app is available in both free and paid versions. By purchasing the paid version, you can disable the distracting ads. Happy Flappy Candy Pro is a game you can play while waiting for a train or bus, or standing in a queue.
Price: $1.99
Rating: 4/5