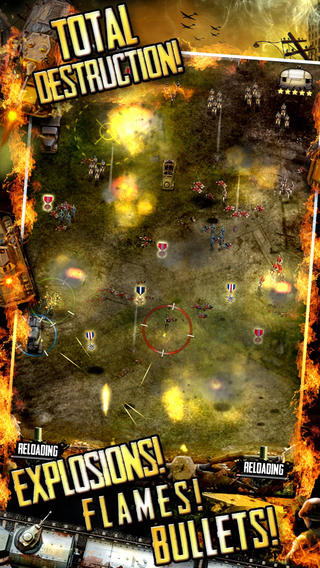 One of the most highly rated iPhone apps found in iTunes today, Defense 39 takes you in the battle field with its strategic game, great graphics and awesome features.
Defense 39 takes you in the battle field, taking the defensive position and pitting you against dozens of enemies. It takes place in September 1939, when Poland was attacked by the Nazi Germany and you will be making a stand against their attack. Unlike other war games, however, you will not fight with these tanks, jeeps, and trucks one by one but rather – all of them at the same time. Needless to say, it is a war game that really puts you in the middle of a war.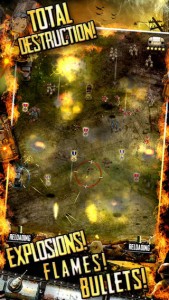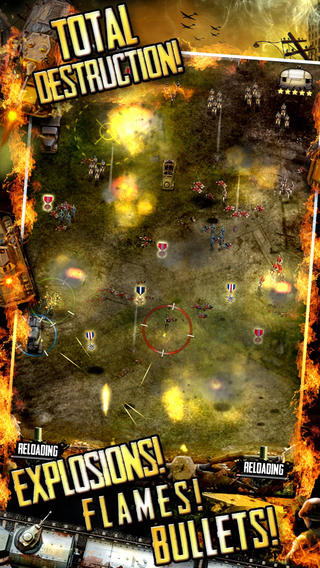 This action-packed game comes with several features specially designed to keep it entertaining. Following are just some of the things to look forward to with this app:
• Wonderfully unique targeting system that increases your chances of hitting the enemy every single time.
• Incredibly fast paced – this game requires you to think on your feet and react as quickly as possible to ensure zero damage on your player.
• Large amount of units, each one independently moving on screen to give you the feel of real action.
• The game comes with 10 different locations, allowing you to play on something new each time.
• Over 70 missions available, keeping your game refreshed every single time.
• You get access to multiple types of weapons, giving you the chance to destroy different enemies at a time.
• The upgrades are based on the medals you collect for the game – the higher your honors, the better access to weapons and armory.
• There is also a survival mode which makes it possible for you to play the highest stakes.
The upgrade system is flexible, which means you will be able to move forward depending on the kind of game play you prefer.
What Makes It Different?
The marked difference between Defense 39 and other war games is the fact that you are not using a "tower defense system." You are not expected to just swivel around hitting enemy tanks but instead moving around and being very mobile. It requires quick thinking and the ability to react fast – otherwise you will find yourself badly damaged. A fast paced, ultra challenging game like no other.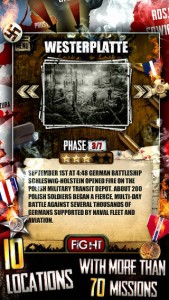 Working and Graphics
Another plus of the iPhone game is the graphics, providing players with a screen that clearly defines ever truck, tank, bus, and jeep for the player. It makes excellent use of the iPhone's high screen resolution, giving players one of the clearest game plays imaginable.
As for the design, the tanks are far from realistic – but the awesome game play is enough to let this fly by. Smooth playing with zero lags and freezes, the operation of the game is unique yet easy to understand at the same time. Combined with apt sounds, this is definitely one of the most engaging war games that can keep you busy for hours.
Price: Free
Rating: 5/5