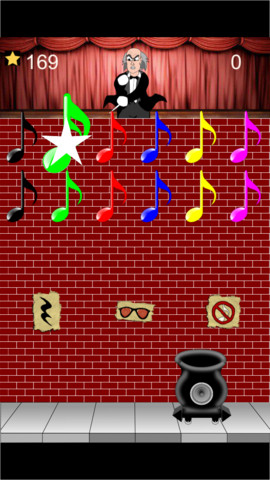 Do you want to bring about salvation for humanity? If so, you will have to beat Cecil Noteworthy who plays the role of the Crazy Conductor!
The Crazy Conductor app is one of the latest releases in iTunes these days and it will definitely hook you into the the twisted goals of Cecil to bring the world to doomsday. However, that will be in your hands – to stop him from doing so or letting him carry on with his vicious plots.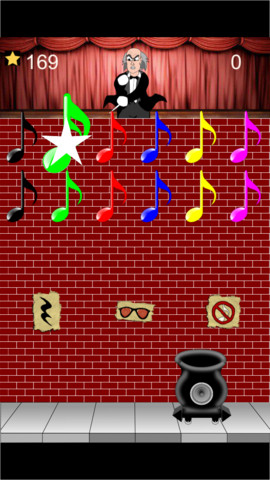 How to Save the World from Cecil:
The game has been devised with pure simplicity when it comes to the controls as it is geared for kids. However, just like anything else, it's easier said than done. The game is harder than it seems despite the fact that all it entails is the need to catch tunes as they are dropped by Cecil. Not all the notes can really lead to the world's destruction. It's just that he has concealed all of the notes to make them look normal, thus giving you the need to catch all of them. That'd be the only way to spare the world, really (in the game, of course. Not in reality!)
Play Two Different Modes:
The game features two interesting gaming modes, which would be the Real Time Play and Memory Mode.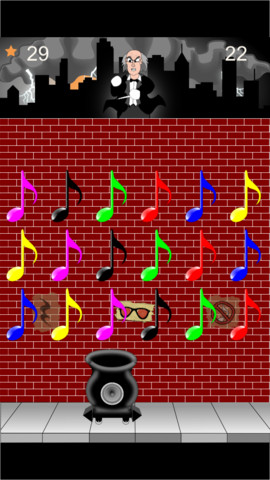 REAL TIME PLAY – This mode is rather spontaneous. Cecil will drop you notes and the soonest he does, you should catch them. The more you advance in the game, the harder it gets – things get faster, from the number of tunes he drops and the speed of which they move toward the ground.
MEMORY MODE – In this mode, a reliably photographic memory is required. Cecil will play several notes before dropping them. Basically, you have to remember the notes he played and catch them in accordance. Managed to catch them all? Good. However, the same drill occurs: Cecil adds up the number of notes every time you fulfill catching the previous sets, thus making the game … harder.
You'll acquire accolades in a form of stars every time you reach a certain amount of caught notes. You can use the stars to gain new tools that will help you catch more notes without fail. Get the game now and enjoy!
Price: $0.99
Rating: 4/5