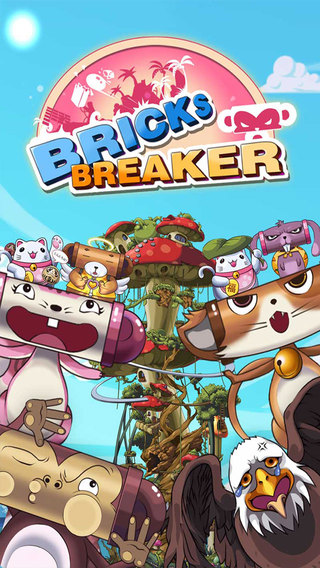 Bricks Breaker – Friends is a new app, which aims to revolutionize the mobile 'brick breakers' industry. The app gives players the opportunity to experience amazing powerups, cute characters, several extra rewards on the side, and daily enticing missions. Transition between levels is done so smoothly, that one can barely notice it. Furthermore, thanks to combos and unique in-game splitters one can benefit from a lot more entertainment than what is normally offered by regular brick breaking apps. Graphics are extremely well done, and one will feel like playing a console title at all times.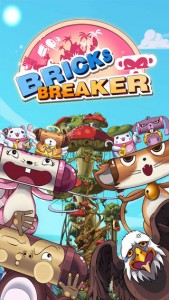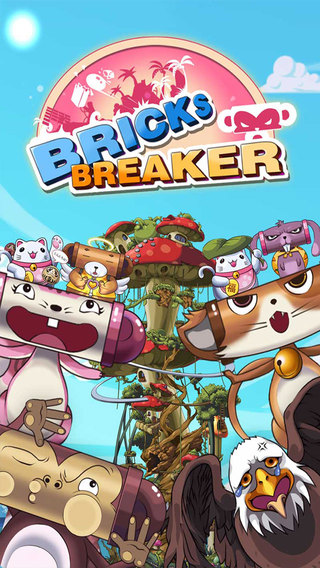 Main features:

– Cute Characters
Characters in this game are extremely cute and fun, allowing the player to experience something unique instead of having to deal with the regular board offered by brick breakers. Characters can also be upgraded from the menu, time at which they become faster in moving and with the capability to handle balls better. Additional characters can also be purchased separately for an overall boost and feel of the game. There are multiple characters resembling cat, money, penguin, rooster, dog and so on. These are named Mong, Peng, Lamy, etc.

– Tons of Powerups
One will certainly not miss the powerups in this game. They are everywhere, from ball multipliers and up to board extenders. They maximize the fun and are embedded in such manner as to create a real story alongside the character that the game is played with. Furthermore, these powerups also lead to impressive events. For instance, fireballs are able to cause firework-like effects, board extenders are provided in the form of milk for the character, and even automated guns are embedded in the board, allowing player to shoot at remaining bricks for a limited time.

– Smooth and fast-paced
Being a great game for those who wish to evade daily routine, Bricks Breaker – Friends comes with a smooth transitioning between levels, powerups on the go (not separately purchased), characters which seem to become faster with time, and levels which permanently differ in structure and brick positioning. 

– Lively Graphics
Being optimized for the latest iPhones and iPads, the game features true HD graphics and colors which seem to pop out the screen. What's more, each level is impressively decorated with bricks of different colors, enabling one to benefit from an immersive visual experience, all while keeping up with the fast-paced action of the game. 

– Daily Treasure Hunt
Players are tempted to try a unique Daily Treasure Hunt where amazing rewards can be earned, which cannot be given by the simple completion of levels. This special Treasure Map Raffle also comes in a unique building scheme.

– Score Rankings
Players can see how well they performed in comparison to others thanks to score rankings. These can be either Global or Local, allowing players to see the quotation of their performance. 
Conclusion
Bricks Breaker – Friends is an immersive game for iOS, which builds upon the classic 'brick breaking' principle but comes with many more amazing features, which differentiate it from the crowd. It is definitely worth a try for fans of the genre.
Price: $2.99
Rating: 4.5/5