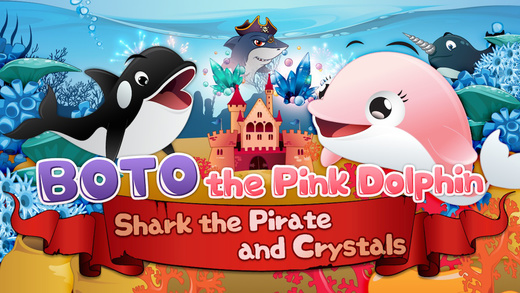 BOTO the Pink Dolphin 2 for iPhone is an educational game intended for children and toddlers who want to polish their skills and progress faster through the aid of such program. This concept is not new to the market, although the program is developed by experts in child education to such mean that it is entirely unique. The app is based on a flowing storyline sprinkled with amusing games which spur creativity and enable kids to have a fun time while utilizing the iPhone.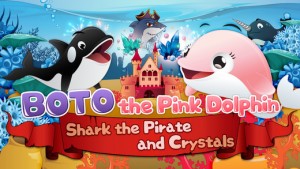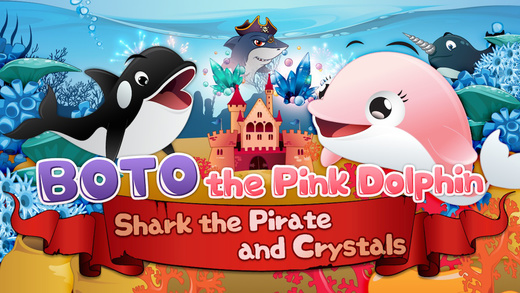 Features:
– Unique Narrations
BOTO the Pink Dolphin 2 for iPhone is enhanced with various unique narrations and subtitles in English, Japanese or Korean language that help children understand better what the app is about. These also improve their reading efficiency and help them get familiarized with the concept of e-book.
– Game that Spurs Creativity and Intelligence
BOTO the Pink Dolphin 2 for iPhone features a puzzle game where users have to put pieces together in order to obtain various figures. In order for this objective to be achieved pieces need to be placed in a specific order, this step being mandatory. However, each game is easy and increases in difficulty only at the latest part, after kids have already passed through many levels.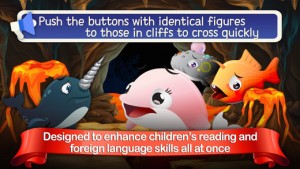 – Game that allows Children to get familiarized with Shapes and Figures
Another game featured in this app enables children to get familiarized with various puzzle pieces. The objective is to tap on the colorful figure of each shape, correct moves being awarded properly while incorrect moves deny advancement in the game. Each player gets to start with 3 lives. When all of them are consumed, the only solution is to restart level from the beginning.
– Game that allows Children to Get Accustomed with Different Colors
Another game enables children to get accustomed with colors by selecting the appropriate matching environment for a whale. Each option needs to be selected from a list with about 10 choices and is extremely important when it comes to unlocking further levels.
– Game where Children Play Rocks and Scissors or Learn How to Paint
Other games available throughout BOTO the Pink Dolphin 2 for iPhone enable children to learn the means of defeating popular rocks and scissors game or simply improving their painting skills. It's to be mentioned that these games are skillfully bonded with the storyline.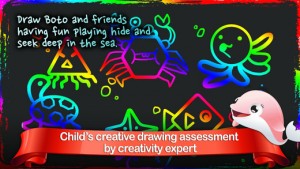 Graphics:
BOTO the Pink Dolphin 2 for iPhone benefits from extremely colorful, spot-on graphics which make it a joy to play regardless of the device. The game is optimized for iPhone 5 and subsequent devices.
Application Performance:
The app will run with absolutely no problem as long as a device with iOS 5.0 or above is present. Overall requirements are kept low while performance is extremely good.
Summary:

BOTO the Pink Dolphin 2 for iPhone is an ideal app for parents who want to improve the educational side of their children and allow them to rejoice from a funny story and several games that can be played throughout.
Price: $0.99
Rating: 5/5