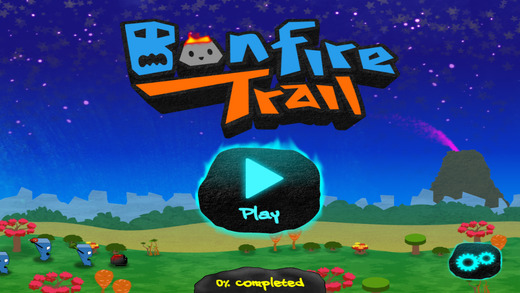 It was a Saturday and I was looking for something fun to do when I found an app named Bonfire Trail, which is an international award-winning game by Funbox Media for Green Lava Studios. The game is about two cute meteors, Woby and his girlfriend Layla, who are lost in the Chuba forest. The gameplay revolves around Woby trying to save Layla, and finding their way back to space. The hurdles they face on the way are the blue monsters of the forest that are looking to use the heat from the meteors to cook their food. Your job is to protect Woby from the monsters and little men, and help him make it to the end of the game to meet Lalya.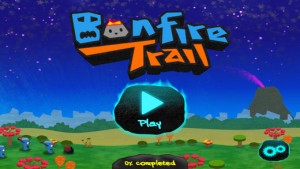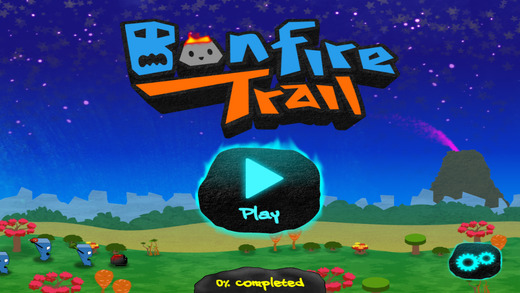 Bonfire Trail has varying levels of difficulty. I suggest you go ahead with the easy option first till you get the hang of it. There are several levels that you get to unlock as you play the game. The easy levels do not have the blue monsters and this is a great way to practice your gaming skills. In the hard levels you have not just one, but three monsters that you'll find chasing Woby around so that they can cook their food!
The app has 80 animated backgrounds under 4 different themes that are awesome. To get Woby around the logs of wood into the hole and to the next level, use some strategic planning and guide him with your finger. You could also tap on the ground to create fire trails that lead Woby to the hole. The app is suitable for all ages and can be used to develop your planning skills.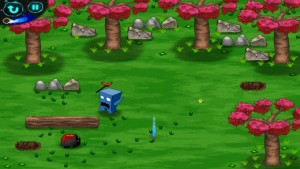 There are a few other obstacles that you should look out for. The small yellow men on the ground, who keep springing up from below, release water that can cool the meteor and make it lose its life. There is the red man on a cloud of rain who sprinkles water all the way. You need to Keep Woby protected from all these men. Collect as many gems and stones while you are at it, to get to know a special secret story.
This is a perfect game to share with friends and family on a Sunday afternoon. Have fun as you play!
Price: $1.99
Rating: 4.5/5