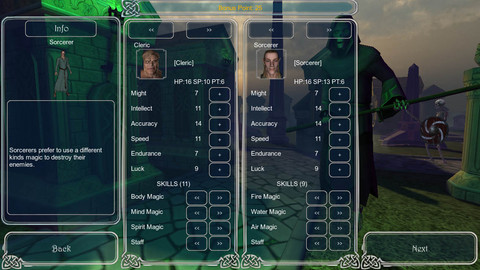 Role play games are a combination of action, strategy and adventure. Here, the players take the roles of characters in a fictional setting. These games have a first person point of view and anyone who plays the game feels like a hero. Axe and Fate is one such exciting adventure app that lets you to explore a 3D world of fantasy.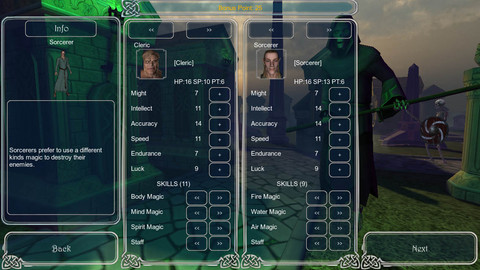 The game begins with a beautiful story of Blade Island. The island is found to be haunted by mysterious spirits of shipwrecked sailors. A team of warriors are sent to find out what is happening and ensure that there aren't any disasters.
Axe and Fate is a classically-styled, turn-based RPG for iOS. You can start playing the game once you create a character and choose a skill set. The app gives you characters to choose from. You can play as a sorcerer, dwarf, druid, cleric, or knight. Each of them have different strengths. You have to battle with the enemies to complete a quest. You are free to choose the powers you want to have and also the enemies you wish to play against.
After selecting your character, the app gives you details of the game's story. Throughout the adventure you can collect weapons and other items. You can make use of armor and spells in your quest. You can control the game movements using your fingers to look around and to collect items for your inventory. When you want to attack an enemy who is within range you can just tap on the enemy and then click attack.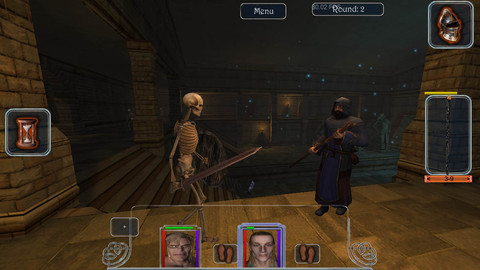 The app allows you to load a previous game that you have saved. It provides options to access the game settings. Axe and Fate is fast-paced and very exciting. The 3D graphics offer an excellent gaming experience when played on larger displays like the iPad.
If you are looking for a fun RPG that will keep you engrossed for a few hours at a stretch, Axe and Fate won't disappoint you. Though the app is beautifully designed, I found it a bit difficult to identify the scripts in the game. I also noticed that the app occupies a lot of memory space and the game controls are not that intuitive. Nevertheless, with its outstanding graphics and multiple quests, Axe and Fate is an app that RPG fans can't afford to miss.
Axe and Fate costs $1.99 and requires iOS 6.0 or later versions.
Price : $1.99

Rating : 4/5