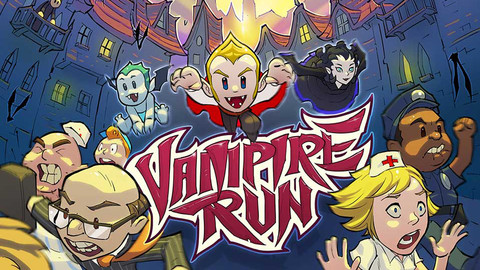 Are you a fan Vampire Diaries? So am I! Too bad the season's over, though. While the finale, in my own sentiments, had been the most epic compared the previous three seasons, it had left us all with a bunch load of cliffhangers — Katherine unexpectedly becoming human by Elena's emergent act to feed her the potion and Stefan being trapped in a coffin down to a flowing river by his deadly doppelganger, Silas. Anyway, there's nothing you can do but wait till October for Season. In the meantime, why not try a means to aid that longing? Rather than always being the viewer, why not be the vampire this time? Whether you have the iPhone or iPad, be prepared for an creepily enthralling blood hungry experience that Vampire Run will induce to your insides.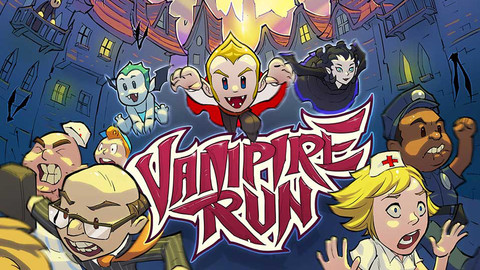 The Inception of Your Vampire Calling:
Vampire Run boasts a lot of exciting features. It's all about running or flying yourself through the streets and building at night after a thousand years of sleep. Put an effort to collect blood tokens and muster unique blood diamonds that will be essential to unlock a wide spectrum of dark yet exciting bonuses that the game is buffed with.
It's Morphin' Time!
If Power Rangers' got bots, Vampire Run's got bats. Yes, as a vampire, you can morph yourself into a bat of different kinds to hover the dark and crowded streets when darkness bites the sky, with light shed by the moon. Apart from becoming a bat, there are other forms to unlock. What are they? That's the beauty of it — up for you to find out!
Underworld Experience with the Sewers:
Vampires and bats love dreary places, right? Insinuating yourself into one of either means you love dreary, too! Vampire Run takes you into the world the sewers create. Get to endure vicious creatures as you discover new paths, infiltrate enemy hideouts, and get to know new shops for power ups and more.
The Vampire Run iOS app consists of 45 levels, making it a game for the tough. What's more is that you can unleash other amazing characters as you progress and accomplish various goals. For a handheld app, this game has got the hizzle not only for folklore lovers, but for all sorts of gamers. Booyah!
Price: Free
Rating: 4/5