Life is about living 24 hours a day, but how many are making the best out it. If you are the person who says I don't know what to watch on the television and blindly changing the channels to find the best that suits you? The information below will give you a solution. Some good folks at Tunerfish rel="nofollow> has developed an iPhone app, to find what your friend is watching right now. This method brings in data of all your friends and list out what are they watching. Quite useful isn't it?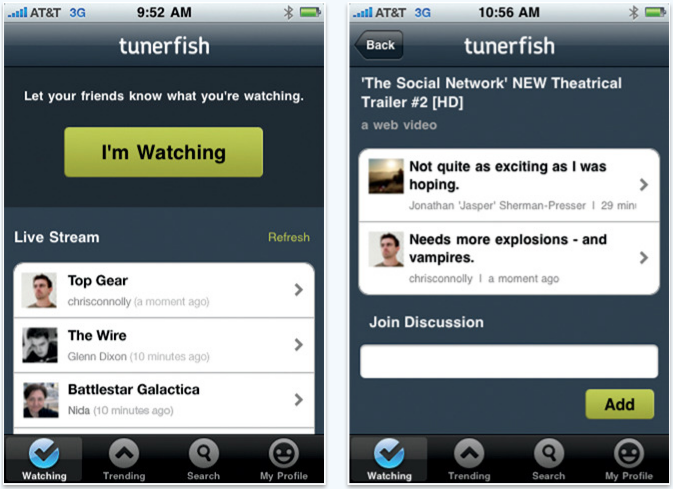 rel="nofollow>
With Tunerfish user can share what they are watching currently using the app and you can also watch what are you friends are watching. Tunerfish includes a list of movies, TV shows and also features trending video that are watched by most number of Tunerfish fans, I really find it more beneficial with the "Trending feature" and I hope you to find it helpful. What if your friends are watching a show that doesn't worth of getting watched? Tunerfish offers "Add a comment" feature on any shows and you can share the comments on social networking websites.
The app offers a dedicated profile where you can earn rewards. Well, Facebook and Twitter is everywhere, as its here too. Share your favorite shows on your Twitter and Facebook. The sign up procedure is simple, all you need is a Facebook or Twitter account, thank God, there is no big form for getting an account.
Share with us on what you think about this app.
Cost: Free
Rating: 4/5

rel="nofollow>