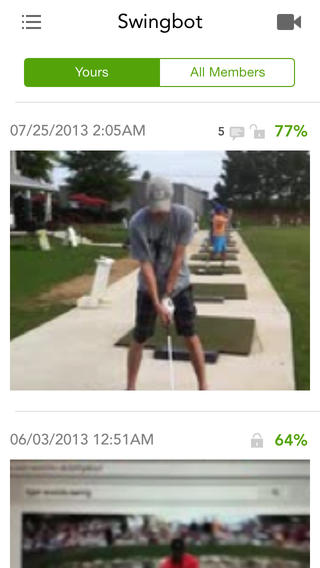 For many golf players, both those who are new to the game and those who have been playing it for years, some swings often seem impossible. It might appear that it does not matter how much time they spend on the courts, or how much effort they exert into it; that key swing they are working towards simply keeps slipping out of their reach. In the past, this kind of frustration more than once resulted in people leaving the game for good, telling themselves that they will never achieve their goal. Now, with the help of the modern technology, this dire golfing prospect can become a thing of the past.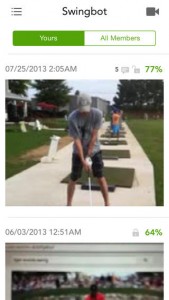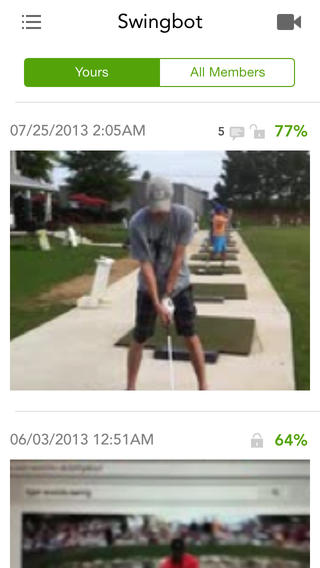 This is where Swingbot app comes as the golfing savior. This application was developed for the mobile devices produced by Apple, and it can be found on the iTunes service. Swingbot needs iOS 7.0 or a newer version of the operating system, and it is compatible with the iPhone, the iPad, and the iPod touch. Databake is the name of a development team that created this app, and they design it to revolutionize the field of golfing instructions. Through it, anyone can receive the professional lessons, and it can all be done in a fast and easy way. All that is needed is that the users upload a video showing their golf swing.
By using Swingbot, users can receive a certain way of learning that perfect swing and generally get the information and tips on how to improve their golf skills which can be then shown on a real golf course. This analyzer app features a full automation where no additional drawing is needed. The information it includes is based on the top The Professional Golfers' Association (PGA) instructor, and allows for a multiple recording made by multiple devices. This incredible sports app uses advanced mathematical formulas, combined with a visual technique to provide unparalleled accuracy to any golf swing. At the same time, users can access complete lessons which present the movement of the key body points which ensure an incredible swing. The app allows for the sending of audio commentary to other people who might be interested in fold.
Simply put, the main feature of the app is its ability to analyze the user's golf swing. After a user records his or her swing in the form of a video clip, the same clip is then uploaded to Swingbot app. The application uses a powerful set of calculations which measure the user's swing and compare it to an ideal swing of the same kind in its database. After the calculations are complete, the user receives information on the weak points of the swing and how they can be corrected. The same information is presented in an easily understandable fashion, so that the user can immediately begin to apply them on the golf course. This way, the app becomes a personal trainer which examines the user's swings and provides options for their improvement.
Databake team provided a powerful software solution, so that all calculations are finished in a matter of minutes, and allowed its price to be only a fraction of those applications which are sold by their competitors. Also, when it comes to other similar apps, Swingbot features a versatile and complete solution for golfing lessons, instead of focusing on a single area. It is also important that it functions as a stand-alone app, so it does not need any other devices or software.
By analyzing an incredible 108 different body points through 8 distinctive phases of a single golf swing, the app produces very detailed results. Auto-record option can produce 10 swings, and the app can use back and front camera on the device. All lessons received by the user are automatically transferred and saved to a personalized account at Swingbot.com
Swingbot is a powerful app which can prove to be the best friend to any avid golf player.
Price: $4.99
Rating: 4/5