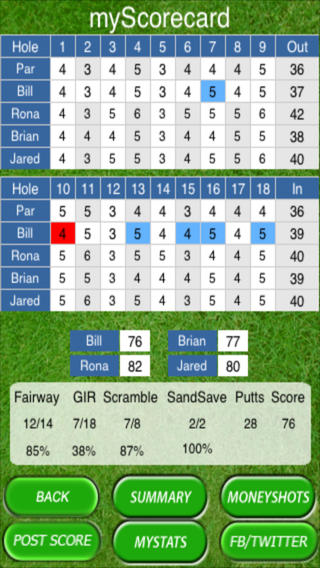 You know what they say, all work with no play makes Jack a super dull boy. That's why every weekends, I see to it that I get to go out with the family for some profound recreational activiites. While there are many choices on the list, I prefer something with a rather serene theme. Since my wife, my kids and I are on the same boat on it, we decided to do some golfing every other weekend and we love it! Now, golfing just got better with this new app I discovered called myGolfstats + GPS.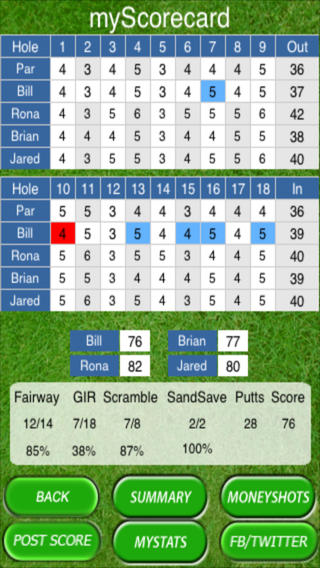 What is myGolfstats + GPS?
If you are someone who is a golfing enthusiast like me (as well as my family), then this app should suit you just right. It has been devised by Bill Helman for all golf lovers and what it does is that it helps keep a good track of the scoring and other important statistics of the game. It easily and quickly presents to you the progress going on with your game everytime you input the score.
The GPS and iGolf Database:
What really makes this app special is the fact that it comes with a live GPS program. Yes, all you have to do is turn the app on and with 30,000 golf courses registered within its database, you will surely have everything mapped out. You will know the topography of the course you are playing in and what areas you can surely take to your advantage when hitting that hard as stone golf ball. This is also quite a convenient tool whenever you have to ride that golf car – you'll know the way to anywhere in the course and you can get there much faster.
Other Cool Features of this Golfing iPhone App:
The app tends to remove itself from the mainstream equation. It is unique in many ways, which would include,
* Its capability to record every bat you make
* Its capability to keep track of every goal
* The way it summarize how every round was
* The ways it has to allow you to share the game stats to your friends and family: Twitter tweeting and Facebook sharing!
* myGolfstats + GPS also includes tracking of fairways, GIR, scrambling, putts, handicap settings and sand saves.
Scorecards and Graph of Stats:
Another awesome thing about this app is how it sets out the scorecard. First of all, it is always current and secondly, it is definitely color coded for bogies, eagles, birdies and so much more. What am I trying to say really? It's sleek and stylish! It brings out the youth feeling, which is quite ironic yet complimentary since golf is more of a mature sport. Plus, you get to enjoy viewing the scores in a fully colored graph.
Aesthetic factors really matter and the cool thing about this app is that it doesn't give too much design to make itself alluring to its users. Instead, the simplicity of its interface makes it a true beauty. The options are very easy to locate and that is because everything is organized. You'll basically know what to expect in every category and you'll know whether you're in the right direction for a certain option or not. Every golf lover should really give this app a two thumbs up.
Price: Free
Rating: 4/5