RegaSpellBee is a English vocabulary trainer build in Quiz format to help you understand the spelling of the pronunciation for the non-English people. As the name goes by Bee, every word is pronounced by the bee and we need to type the correct spelling of the pronounced word. So lets have a descriptive look at the app.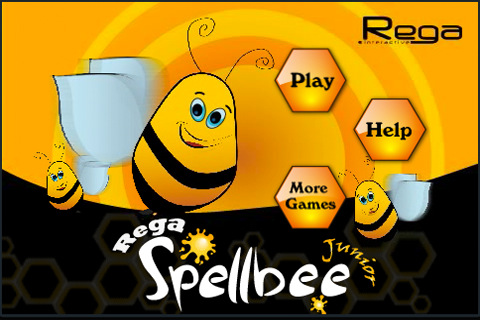 rel="nofollow>
Living in a world with billions of people English is not the widely spoken language. For a native English people like me the app sounds not useful but it greatly helps the non-English speakers to improve their understanding skills. If you are an non-English speaking people, then you may need this app to sharpen English vocabulary.
So how about kids? Does this app help them to be learn new vocabularies? May be NO. RegaSpellBee to some extent won't be useful. RegaSpellBee has most of the common vocabularies that are used on daily basis. So to my knowledge it may or may not be helpful for kids.
Selecting the play mode will take you to the game where we need to type the word that has been pronounced. The pronunciation are clear enough to understand and type in the correct pronunciation. Based upon your answers you will get the marks which you click 'Quit".
Finally RegaSpellBee is something that is helpful for non-English speakers to improve their vocabulary and their listening skills.
Cost: $0.99
Rating: 3.5/5

rel="nofollow>