HeyTell reminds me the walkie-talkie and concept wise the app is much similar to the functions of a walkie-talkie. According to HeyTell's app store description – It is a cross-platform voice messenger that allows you to instantly talk with and locate friends and family. No account needed just start the app, choose a contact, and push the button to start talking!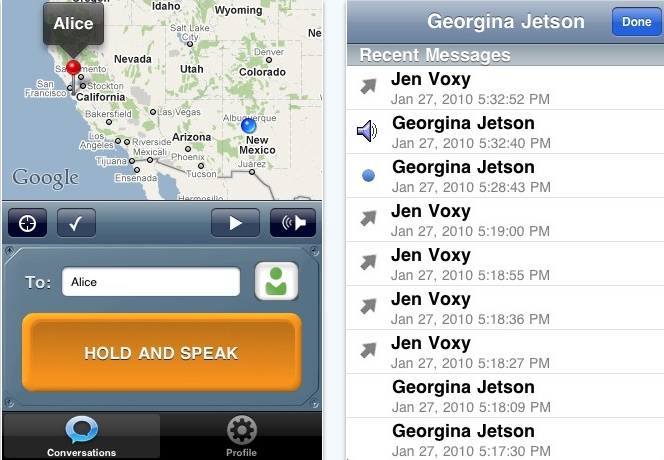 rel="nofollow>
You can use HeyTell as a walkie talkie or  intercom to send voice messages to friends and family with iPhone or iPod. The app is simple to use by just  pushing and holding the soft yellow button to record your voice and convey it to the concerned person. Before sending a voice message make sure that your friend has installed this app in his/her iPhone.
Some of the other coolest feature of this app are:
Send and receive voice messages with other HeyTell users with the press of a single button.
Share your location with selected contacts while you talk.
Conversations can be saved and replayed offline, or deleted on-demand.
Push notifications alert you when a voice message is received.
Choose from three different privacy levels to control how users can contact you without an invite.
Quickly friend or block contacts.
Use on 3G, EDGE and WiFi connections.
I would say this HeyTell is a wonderful communicating tool to share voice messages with in your network. So finally this is the next generation walkie talkie to make short voice conversations within your friends.
Cost: Free
Rating: 4/5

rel="nofollow>