We are in the 21st century, a paperless world with more of digital equipment. So will it mean death of pen-pal. Not so. Introducing Pen Pal, an app that put you in track to write a letter to get more friends.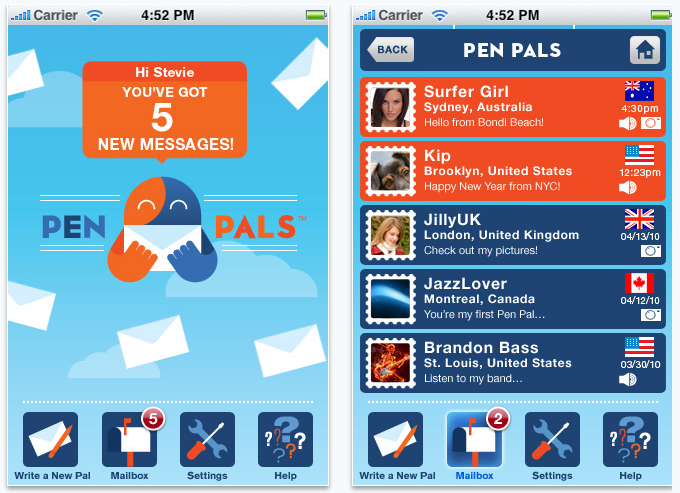 rel="nofollow">
So, how does it work? The app functions are pretty simple, just sign up for an account and once you logged in, you can write a message by tapping new pal tab. As I said we are in digital world, the app offers not only to write and send message, rather you can add 3 photos and half a minute of audio clip along with the mail.
What's so special about this app? When you send a message, the messages are sent to the inbox of another unknown Pen Pal user. So if the other person likes your message, you may get a reply – "friendship blossoms". Once you get a reply, you will be notified as the app include push notifications.
Pen Pal is totally different from regular social networking websites where you send messages after visiting their profile. I doubt the future of the application, as people get used to popular social networking websites and what worries me is the number of active users on the app. This factor has direct effect on the rate of response when a message is sent to an unknown people. Anyhow still people like pen pals and this app would really benefit them to connect with new people.
rel="nofollow">
Cost: $1.99
Download from iTunes rel="nofollow">