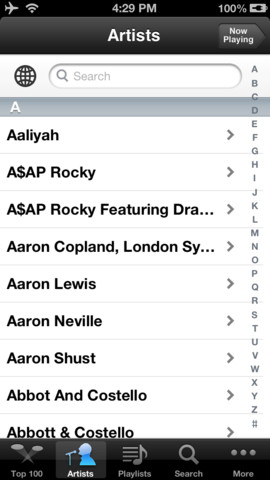 If there's one thing that would make people fall in unity, I'd say a meaningful piece of music. Well, everyone has a favorite song and there's a song loved by almost all. Either way, listening to music makes one of the best way to spend one's leisure time for the reasons that it can be inspiring and fun-filled. Sometimes, it's also fun to jump into the bandwagon and if you have your iPhone with you, I'd say an app that makes the total addendum for its music goodies would be the Music Tubee.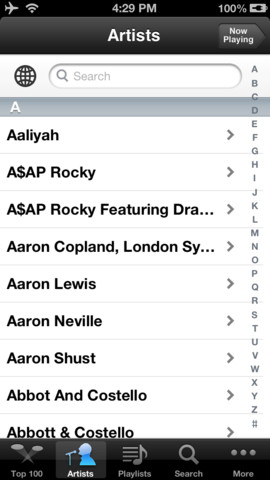 Music Tubee Your Way to YouTube:
Music is more fun when it comes with a video, and this app suits well for your YouTube streaming needs. It's more than just a music player actually because it allows you to play any YouTube video right on the background. The thing I like about it is that it keeps me abreast with the Top 100 charts in or out of the region — whichever I prefer, that is.
 An Interface of True Spontaneity:
I keep my stuff organized — the same thing applies to my favorite songs. Music Tubee keeps everything sorted by genre, artist, alphabetical order, and it lets me keep my own set of playlists as well. When it comes to YouTube videos, it's also a reliable partner as it will automatically organize 'em vids and I can make a retrospective collection through the history of all the stuff I watch.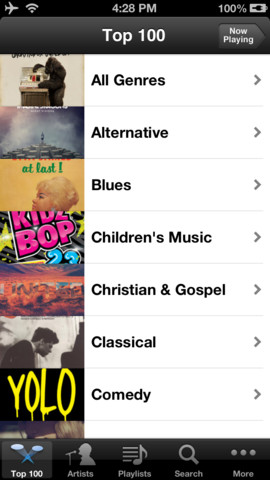 More Features to Fancy. Here are more stuff I'm able to do with this app:
* Rewind the last 10 seconds of every song
* Airplay support
* HD video playback (720 to 1080p!)
* Management of multiple YouTube accounts
* Easy keyword search
* Shuffle and loop songs
To cut long story short, Music Tubee keeps my ears satisfied with the music I love and up-to-date with the latest hits whenever and wherever. The app works awesomely for me — try it now!
Price: Free
Rating: 4/5