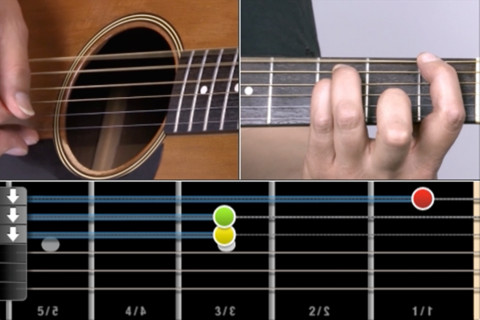 This application shows you how to player popular songs on the guitar without the usual headaches of learning new songs. It doesn't cover music theory or force you to read tablature. Instead Guitar Coach uses videos from two angles of a guitar player playing the song and an animated fretboard to teach you. A song is broken down into small parts that are easy to learn and remember.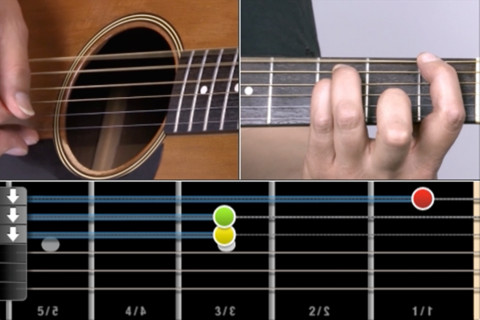 Coach Guitar and comes with two free songs, Stairway To Heaven and Wake Me Up When September Ends. There are 37 other songs you can learn through Coach Guitar, but they need to be purchased first. Some of these songs include Back in Black, No Woman No Cry, Tears in Heaven, Sweet Home Alabama, Dust in The Wind, and Knockin' On Heaven's Door.
I'm actually really impressed by how efficient Coach Guitar is in teaching songs. I own two guitars and play sometimes, and I can definitely vouch for this app. It cut my learning time in half and it can probably do the same for you. Since it's free you can give it a try and see if it's a good solution for you before purchasing more songs.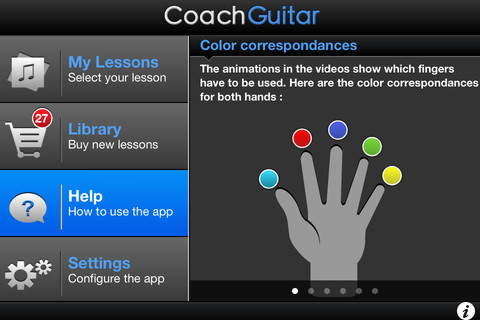 The Good:
The level of quality in Coach Guitar is really amazing. There's even an option for left handed players to flip everything so they can follow along. You can also slow the videos and animated fretboard down if necessary.
The Bad:
While using this application over the course of a week I wasn't able to find any glitches or shortcomings.
Conclusion:
Whether you're a beginner or a pro that wants to learn songs without tablature, this app is for you. It's free and there's not much you have to lose if you give it a try. I've recommended this app to friends and they've had the same success with it.
Price: Free
Rating: 4/5