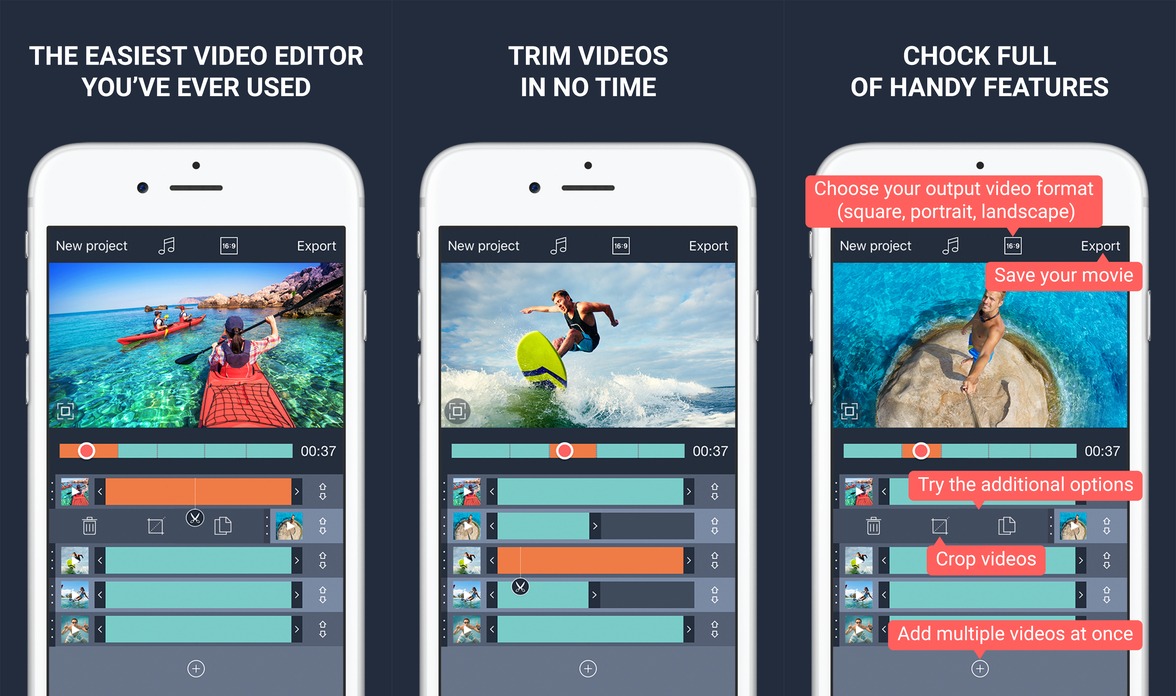 Recording videos is certainly a piece of cake using an iPhone or iPad – but on occasion you may want to edit the video clips that you record, compile them, and create a great-looking video. In the past the normal way to do that would be to transfer it over to a PC or Mac and use a video editor, but nowadays that is unnecessary – and all you need is the right app.
When it comes to simple yet effective video editors for iOS, Clip&Go (http://www.movavi.com/ios-video-editor/) offers a uniquely user-friendly approach. While it may be a far cry from the feature-filled 'professional' video editors, its simplicity is part of its beauty as it makes it straightforward and easy to use.
Essentially Clip&Go is not meant to replace professional video editors, but rather fits into a very specific niche of its own. It is designed to provide a quick and easy way to compile, edit and create videos directly on iOS devices – without having to jump through any hoops. That simplicity makes a great tool for anyone – including those who have absolutely no experience editing videos in the past.
With that in mind it should be no surprise that it is extremely easy to start creating videos using Clip&Go. To begin you simply need to select and add the video clips that you want to use as part of your video, along with any live pictures that you want to include too. Once you do that you can then start to apply the features in the app to:
Rearrange the sequence in which clips appear in your video.

Cut and remove any parts of the video that are unwanted.

Add background music by choosing from among the built-in music tracks or using one of your own.

Regulate the volume levels of the music to make sure they are just right.

Duplicate video tracks by copying them so that they can be used multiple times.

Adjust the frame of video clips by using the regular or dynamic cropping features.

Save the video in square, landscape or portrait format so that they are suitable for any device or platform.
Choose to directly save the videos that you create on your mobile device or immediately upload them to social media platforms such as Facebook or Instagram.
As you can see while Clip&Go is certainly 'light', it does still have everything that you could possibly require to edit and create some really impressive and unique videos. On your part all that it will take is a bit of creativity and a few minutes of experimenting with the features in the app to get started and create your very first video.
Price: Free