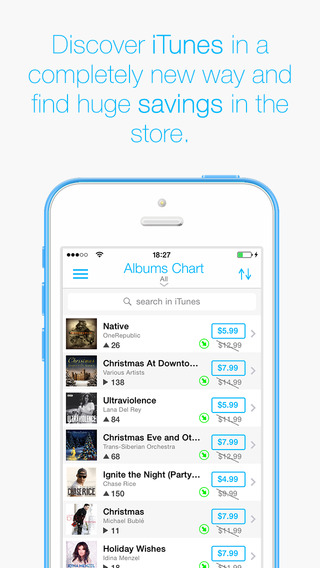 iPhone is certainly not a cheap device, so it's no wonder that many users nowadays are looking for ways to save money when purchasing music from iTunes Store. CheapCharts, a new iPhone app, has been created specifically for this purpose. The app is capable of analyzing price streams continuously and suggesting discounts to users based on shopping preferences and current iTunes promotions. Here is a rundown of the main features.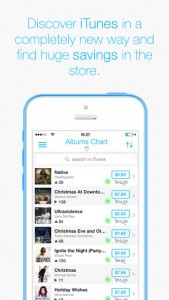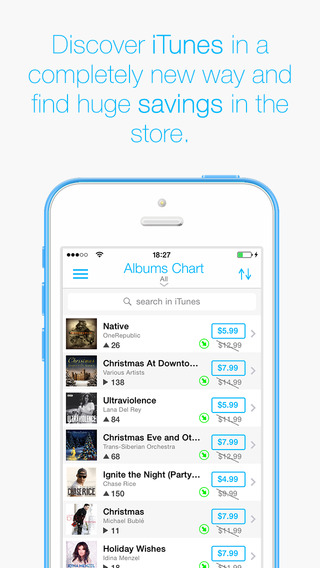 Features:
– Presentation of all Genre and Top Charts
Users can see at all times the best songs based on genre and top rankings. Additionally, a special search based on Artist name is always available (feature is called Artist Radar).
– Special lists for best Prices
Users have the possibility of discovering special lists which feature albums with prices below 5 USD and video rentals for only 0.99 USD.
– "On Sale" lists
CheapCharts features a series of "on sale" lists which include various categories such as TV series, movies, audiobooks and books. These have special prices and are identified and updated by the application constantly. This feature is ideal for those who seek discounts.
– Live Search
Users can search in real time on the whole iTunes Store for specific songs or artists. Results are displayed immediately.
– Price Alert
CheapCharts provides customized price alerts based on users' preferences and download history.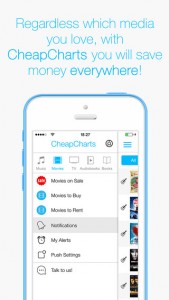 – Various Sorting Options
Anyone can sort charts and lists according to various criteria. This option is available straight from the app's menu and is easy to use.
– "Album of the day" and "Top Album Deal" (only for German iTunes)
German users can take advantage of specific albums offered for a promotional price and even for free.
– Push Notifications
The app notifies users of the best deals when they are discovered. Additionally, these deals are updated constantly and selected according to one's musical preferences. A feature dubbed as "genre push" is also available.
– Free Song/Album Previews
CheapCharts users can take advantage of free previews offered for all singles in the player and even for entire albums.
– Detailed View
Users can see plenty of information about each song and even real-time ranking thanks to the app's unique algorithm.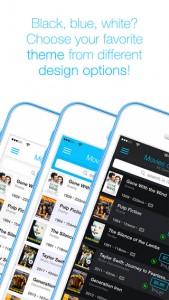 – Customizable Layout
Users can customize various aspects of the app as per each one's preferences.
Interface and Usability:
CheapCharts benefits from an easy-to-use interface which is built on a white color scheme. This implies that all songs and albums featured inside are clearly visible and can be selected with no hassle. Additionally, the extra features provided by the app are no further than one tap away.
Conclusion
CheapCharts is a must-have app for all music lovers who own an iPhone. The app is capable of selecting the best deals according to iTunes promotions and is updated constantly. What's more, downloading the app is entirely free.
Price: Free
Rating: 4.5/5