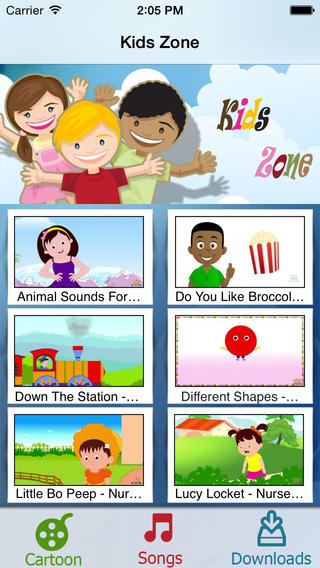 As most parents know, providing entertainment for children is often a daunting task. Unsuitable or low-quality TV program and other factors like these ones mean that it is not recommended to put a child in front of a TV set and expect that entertainment will come to them. Also, many hours spent in front of a TV screen will definitely be unhelpful for the kids, who need a form of interactive pastime to hone their new skills like coordination and language abilities. Computers are able to provide them with this level of interaction, but a mouse and a keyboard are often too complicated and unintuitive for small children.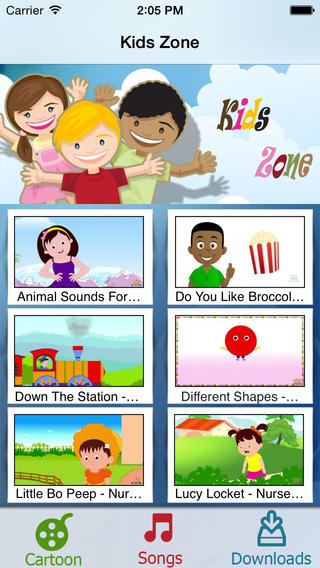 But, thanks to the modern trends and technology, these do not have to be the only choices. The spread of mobile devices means that much more appropriate mediums are now available to children in the form of smartphones and tablets. Apple is one of the most famous producers in this field, and a new application is focused on parents who have small children and are willing to provide them with excellent visual and audio entertainment.
This is accomplished by an app called Kids-Zone. It was produced for Apple devices which use the operating system iOS 6.1 or a later version, and is compatible with the iPhone, the iPod touch and the iPad. The app is available for a download on Apple's iTunes service.
Kids-Zone was produced so that children could watch videos they love in a simple and easy manner. These videos can include songs, cartoons, or animated films. At the same time, educational videos can also be downloaded and played. The app features a system that can be used to download this video material and then replay it offline. This option is great for vacations, road trips and similar time periods when a family does not have an access to the Internet, but its kids can still enjoy a multitude of videos using this app.
The app includes a high level of usability because of its simple control system and a nicely designed, colorful user interface. But, the thing that really sets this app apart from its competition is the fact that every video in the app will be checked and verified by the app's specialized reviewer team, making sure that it is appropriate for kids.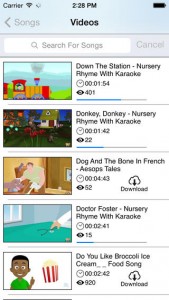 Kids-Zone is one of those rare apps which are completely suitable for small children. In this age, developers of mobile software often orient their products towards adult users, so the care and dedication that were used to make this application are very commendable. By using it, any parent will ensure that their child can enjoy a wide variety of video and audio content which is entertaining, but also very useful as a learning tool. All this makes Kids-Zone a prized app on any iPhone or iPad used by kids all over the world.
Price: $0.99
Rating: 4.5/5