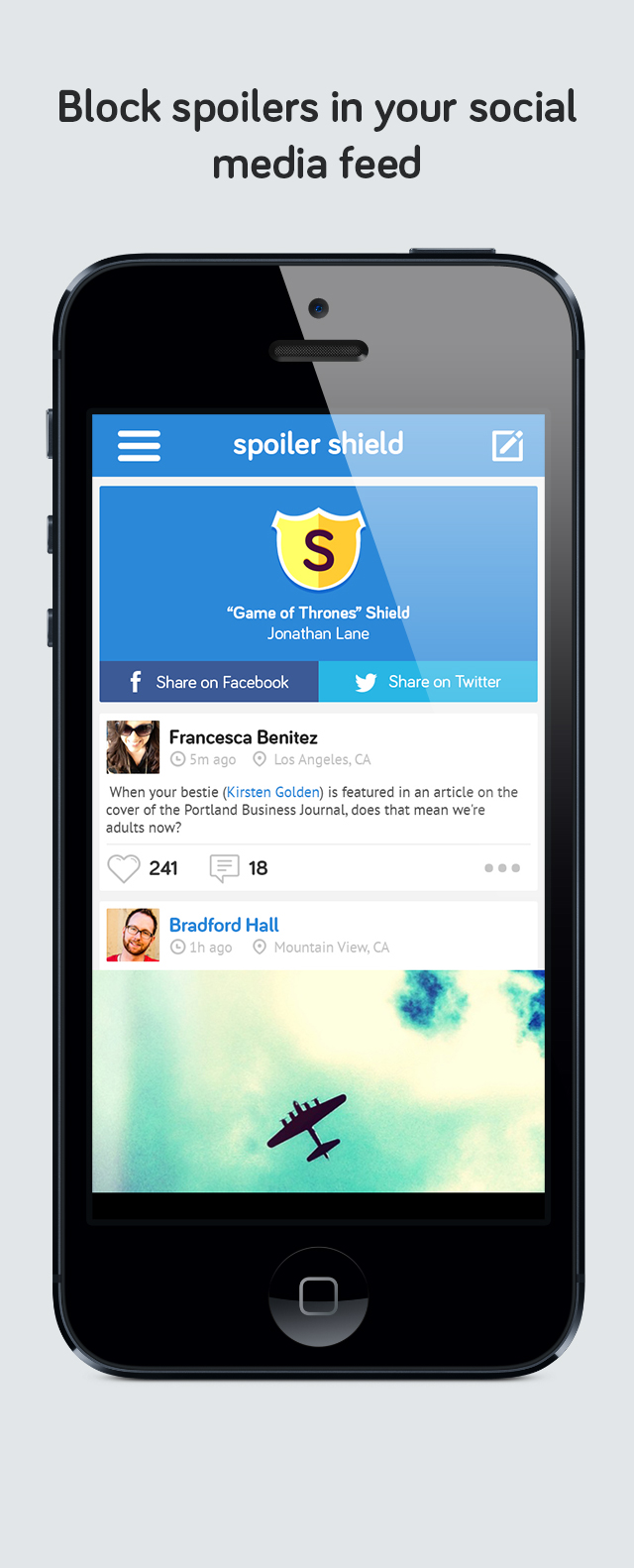 Life is not unfair; people are. I live by that philosophy because I know how people can be very susceptible to moral depravity, just like when they spoil you for the next episode of your favorite show before you could even watch it! I really hate spoilers because it kills the excitement. I know Ted Mosby tells us that just because you know how something's bound to end, it doesn't mean you can't really enjoy the ride. He's on point with that, but why suffer from more spoilers when there is a way around that? With Spoiler Shield – the Spoiler Alert, you can start treading the virtual public again without worries!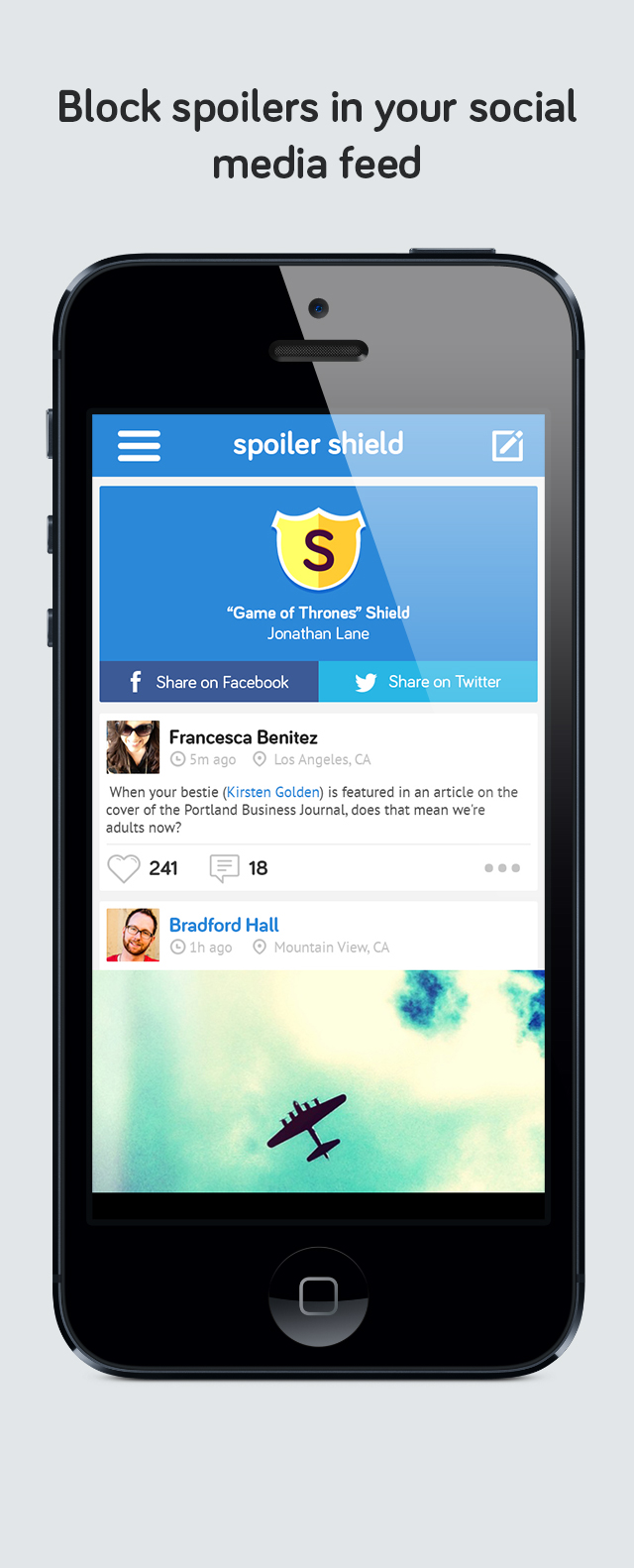 Works Like an Enochian Sigil:
A solution always comes at the brink of the end and that truly compensates for the strident edge this world portrays. Just when you're about to fully rehabilitate yourself away from the social media platform, Picking Carrots brings your Spoiler Shield. You see, in the internet world particularly in Facebook, a lot of people are tempted to announce what shouldn't be all for the sake of feeling that winning glory. Or maybe a simple way to drag people into the kind of misery they've had with being spoiled. Either way, there's no beauty in spoiling!
Spoiler Shield – Your Favorite Sports Shows:
What's said, read and seen can't be undone… and it becomes profoundly devastating when it's already about the sports shows you are yet to watch. With this awesome app, you get to custom pick the TV shows that you don't want to get any updates from via social media like Facebook. And the best part is the fact that any of your favorite sports are included in version 1.31. Anyway, here are a couple important features worth nothing about this app:
* Easy on and off switch for Spoiler Shielding specific shows
* Double-tapping to reveal a shielded post, which gives you a moment for backing out or secondment
* Social media integration for Facebook and Twitter. So basically, the settings you apply for the app will be applied to these social media platforms as well, which adds up to the convenience.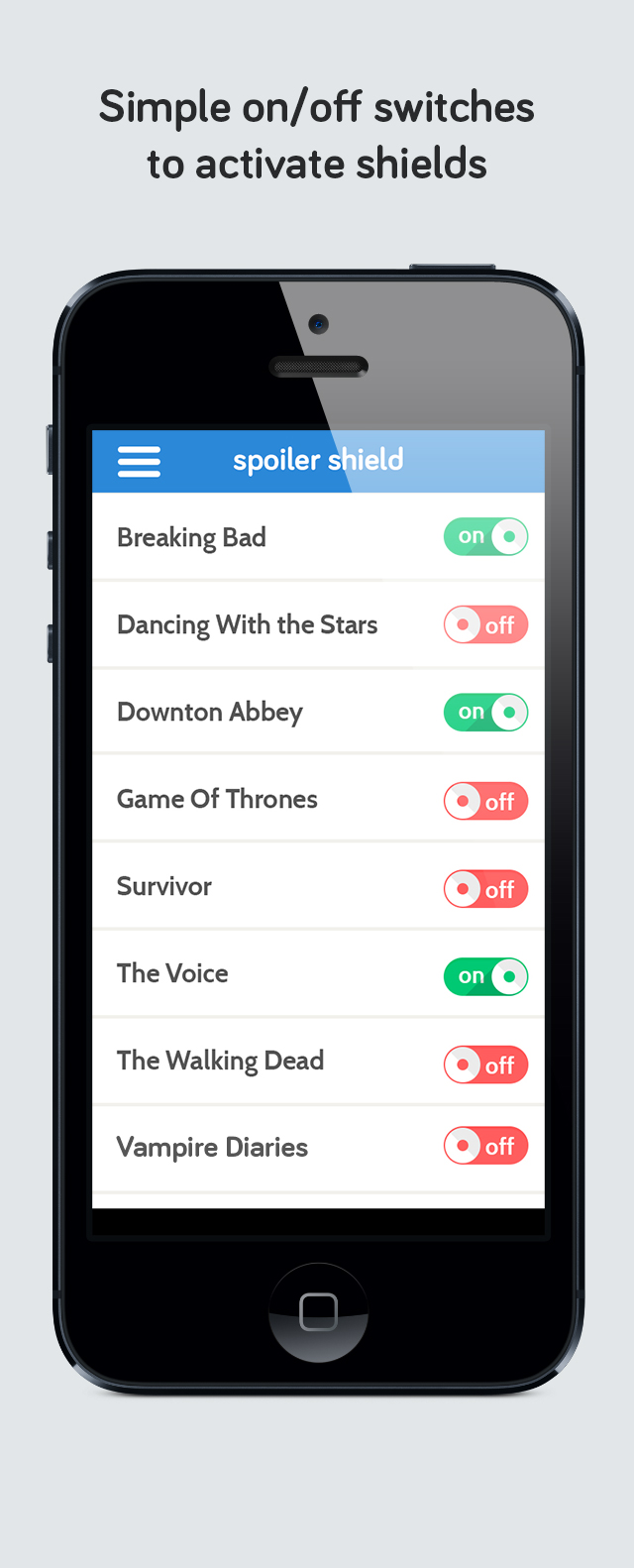 Everything is set out in a form of a list. So in case you want to turn on or off the switch for Breaking Bad, Arrow, Game of Thrones, Vampire Diaries or any other shows that you personally subscribed to, it's only a few hovers and clicks away.
Spoiler Shield has been featured in Yahoo, CNN and other famous media elements in the industry due to its profound merits for the masses of showbiz, sports and other broadcast entertainments. The app is available for the iPhone, iPad and is fully optimized for the iPhone 5.
Watch the Spoiler Shield Demo Video HERE!
Price: Free
Rating: 4/5