Fox News is one of the most well-designed apps you can find on iPhone. This is because it is simple to use – just tap it and enjoy Fox News in your hands and on the go.
Fox News app – An overview: With Fox News app, you can view the latest news articles, videos, slide shows and also listen to the radio. You can view live streaming of different shows or watch them at your convenience. The app also offers you audio streaming. The top scrolling bar has basic news categories (world, top, US, politics, sports etc). The bottom navigation bar can be customized for the quick launch and you can add any four categories to it. The breaking news and push notification alerts can be either turned on or off.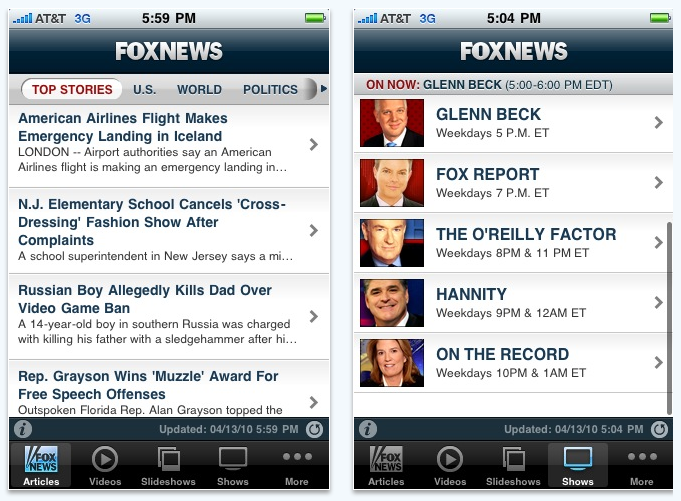 rel="nofollow>
You can use the category bar to choose your news category (from Politics to Sports), but this feature is available only for articles, videos and slide shows and not for shows or audio.
You can share the news article, live video, show or slide show with your friends using your Email, Facebook or Twitter and you can also mark them your favorites so that you can watch them later.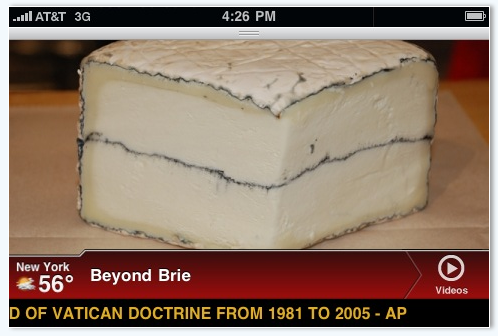 rel="nofollow>
The surprise in this app is the landscape mode. I caught sight of it when I accidentally turned it that way and we can see the contents in the landscape mode, and the latest news scrolling in the bottom of the screen. The slide show feature that keeps changing with the headlines of the news is really impressive. And you can also see the weather in the left hand side corner.  In this mode while you see some important news you can tap on the video/article/weather icon in the right side corner to  either see or read that news.
On the whole, Fox News is great for a free app. A must have for every one who wants a daily dose of news. Considering its clean design and easy features, one can give it 4.5 out of 5
Developer: FOX News Digital
Download from iTunes rel="nofollow>