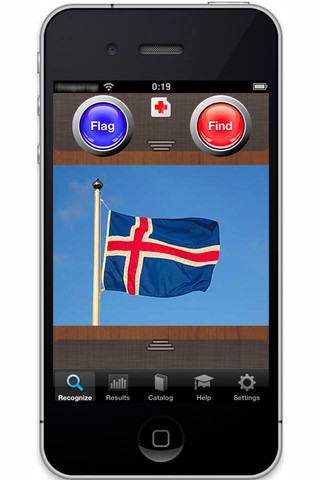 Remember your geography lessons? When you had to memorize all the States or the countries of the worlds and their corresponding flags? I know, that was no easy task right? They are so many and some of the flag patterns are just…near impossible to memorize. That is why this iPhone application is one of the most useful apps there is.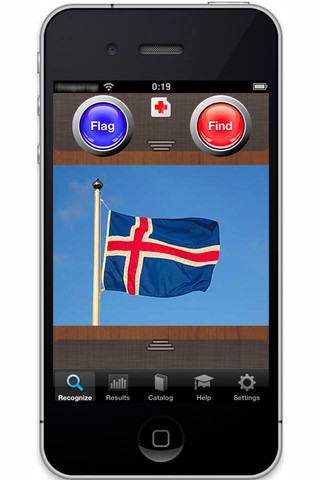 Appropriately named 'Flags Recognizer', it's one of the simplest apps to use. All you have to do, is take a picture of any flag, as long as it's a national flag, and the program automatically recognizers and lists the name of the country it belongs to. One of the major benefits is that the algorithm used here is so intelligent, it will recognize even flags with bad quality. This was built for anybody that has the thirst for knowledge and owns a smartphone. It is compatible with iPod Touch, iPad and your iPhone, although it does require iOS 4.0 or anything later.
And if you are thinking that you will have to incur internet charges while the app works to tell which country the flag you chose belongs to, you would be wrong. The app comes with an inbuilt data base for all the country flags in the world. Therefore you do not need to log onto the internet.
Better yet, if you are not interested in walking about snapping pictures of national flags, you can run the quick start version of the app. Just choose a flag from the database by tapping the blue button. Rotate it horizontally then expand to full screen, use the curtains to fence it off from above as well as below then just tap on the red button to run recognition and that's it, you now know which country that flag belongs to.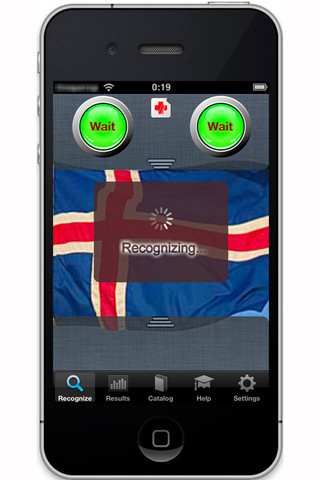 It's a thoroughly educative tool with the only downside being the slight wait while the program runs recognition. But if you can master just a little patience, you could be a flags savant in no time at all.
Going for the very affordable price of $0.99, you will definitely agree with me that that is a fair price to pay for this wonderfully educative app. After all, they say that if you think education is too expensive, try ignorance.
Price: $0.99
Rating: 4/5