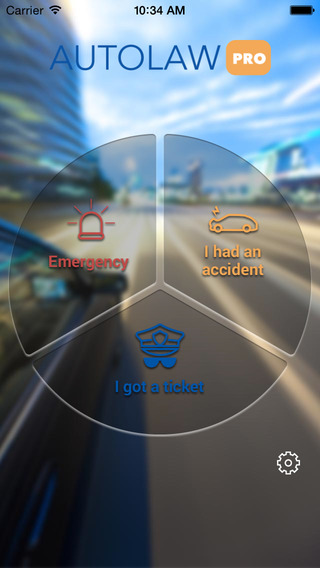 I have a son who is 18 and drives his own car to run errands for the family. Though I am quite confident of his driving skills, the thought of him driving around on a road that's often filled by many who disobey traffic rules makes me worry. To help solve the issue, I downloaded an app named Auto Law Pro. The app helps you collect and store information on any traffic-related incident to your device.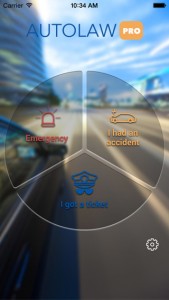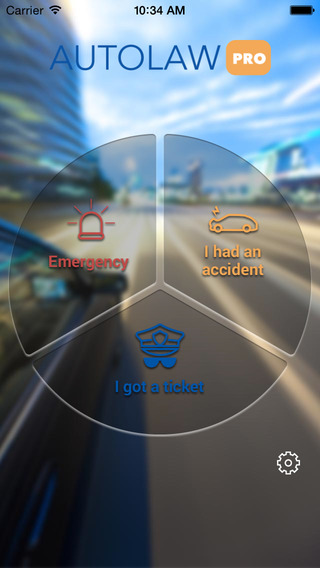 If you are one who misplaces tickets or gets into accidents, Auto Law Pro can help you out. It helps you make a note of traffic tickets, auto accidents, speeding tickets and DUI. Using the app you can store your personal information and emergency contacts to make a quick call in case you are in trouble. 
In an emergency the app can be used to directly dial 911, or send an emergency or even a DUI message out. By tapping on the 'I had an accident tab' you can add additional details, such as who you had the accident with – a non-vehicle property, another vehicle, or your own vehicle. You can use the app to take pictures and videos of the incident, add information like location, police officer info, and witness data in the form of an audio, video or text. Very useful, isn't it? Just in case you get a ticket, you can add info of it to the app, by taking a picture, selecting the ticket type, and adding comments to the same. You can save all these details in the app for future reference.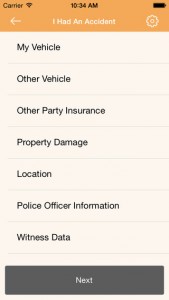 Though the app serves its purpose, it might become too tedious to handle it in the event of an accident when people are most likely to panic. The interface could be redesigned to include at least a few button-based inputs instead of textual inputs to make it easier for users in a crisis.
Price: Free
Rating: 4/5