Interactive apps with a deeply engrossing story are hard to put down, especially if it's your favorite genre. In the case of the Thief of Wishes, anyone who likes fairytales and fantasy stories is guaranteed to become quickly captivated by what it has to offer to readers. It calls to mind the many fairytales you've probably read as a child, but by no means is it limited to children alone, though, as you'll soon find out once you try it out. Its visuals alone are enough to amaze even any child and grownup alike as it readily exudes fantastical and immersive illustrations that call to mind how most traditional fairytales are depicted in storybooks and children's novels. You follow the story of Catharine, who has been given a hefty responsibility of saving the town and uncovering the secret of its enchanted fountain. The story shifts between two worlds, the first being set in an old town and the other a dark version of it.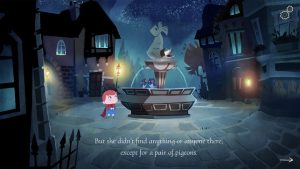 Besides a sprawling narrative rendered in an elegant font, the app also employs a narrator with a superb voice that really only ever engages the reader more. As if the visuals aren't beautifully rendered enough as they are, the app also utilizes fluid animations in every page to complement the illustrations. From falling leaves to flowing water, the movement really lends an almost magical appearance to this interactive storybook.

The gradual addition of objects, people, and other elements in the pages mimic how an interactive book is in real life, without the hassle of having to do it manually. The visuals and aesthetics are really what ultimately sets the app apart from other interactive story apps available at present, besides its truly amazing story and its inclusion of multiple possible endings with the ability to decide what actions the protagonist will take. Indeed, the latter is another standout feature of the app. The possibility of more than one ending eventually places the story in the hands of the reader. This is an aspect that is readily found in most visual novels but the app implements it masterfully as you'll discover once you finish the story.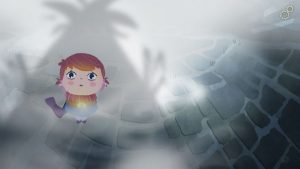 As in a lot of stories, most of the value of the app rests on the ideas, motifs, and morals that it imparts. As far as user-friendliness is concerned, there's no reason to doubt this aspect of the app as it is designed exceptionally for any reader. Bonus content isn't that many, though, but the app also adds a mini-game that tests your skills.
Price: $2.99