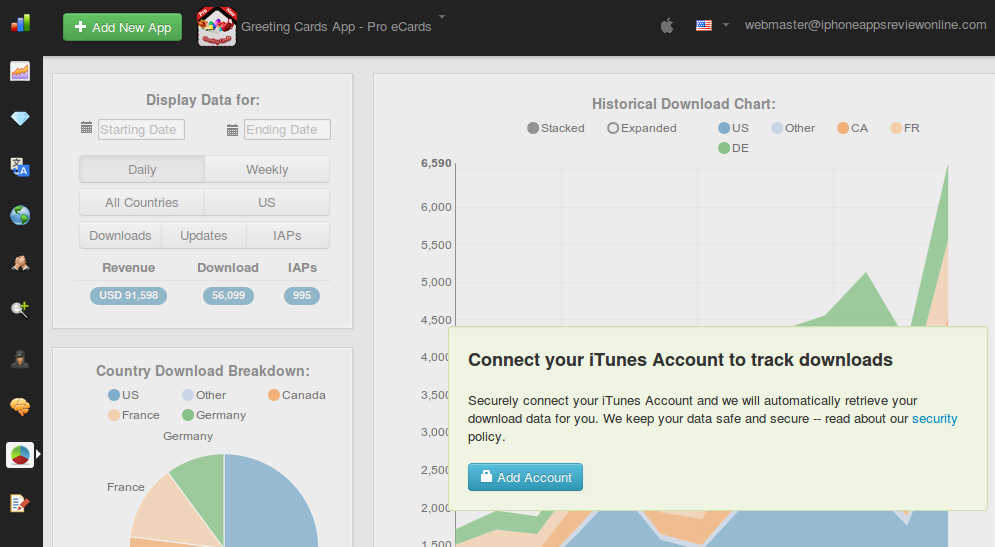 One of the growing markets these days is the smartphone market, particularly the iPhone. And to be more specific, apps are a big factor behind the never-ending growth of iPhone or pretty any Apple device today. So if you have decided to undertake the field of app creation as an enterprise venture, then you sure are investing your time and money on the right card. However, with the continuous propagation of app developers like you, the competition constantly becomes a bigger heap of complication. For that matter, you will need to keep a full eye on the spine of your products and Sensor Tower will help you on that matter.
What I Have Discovered?
I have recently decided to market apps developed by my professional tech-savvy colleagues. Going by experience, keyword strategizing is fairly crucial on almost every aspect of online marketing, which encompasses app marketing. Creating the apps is just the beginning of the whole venture and it's not even a fourth of what the whole journey is about. Pumping things up for online visibility is a very tedious task, especially with the app store becoming more of a steaming pile of newly contrived goodies by the day. Even by the hour. So in lieu of making assumptions and wild guests, taking advantage of Sensor Tower's platform is actually vital in tracking the keywords used by an app in the market. With it, I was able to distinguish which keywords of our very own apps came off to be effective bullets and which ones didn't really pan out.
Detailing Per Strata:
Sensor Tower is specifically devised for the iPhone and iPad markets. Basically, these two devices make different markets of their own. So in order to be more precise in setting out information, the results for the iPhone and iPad apps are served separately.
How it Works?
Okay. Let's say for example you have created iBooks. What are the things you do to market the app?
* You back it up with unique keywords
* You include multiple meta descriptions that are filled with keywords
* You just continue putting more keywords throughout the process
* You create a review or reviews so you can get feedback and thus, have a better understanding of what people seek to experience
So yeah, it all boils down to keywords, keywords, and keywords. Just get this one, though: You're not the only one. Even if you think iBooks as an app, a book library to be more exact, is one of a kind, it's just not. Or more to the point, you are not the only one using the set of keywords your iBooks has. In order to know the number of competitors thriving with the keywords you're using, Sensor Tower details the following:
* Traffic Level, the highest being 10…
* Traffic Difficulties for the iPhone and iPad, the highest being 10…
* Number of Apps using each of the keywords…
* The ranking of your app within the scope of the competition…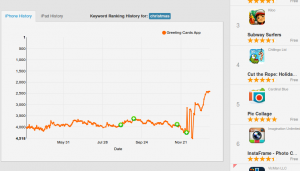 Also, the soonest you enter the name of the app, it will almost instantly detail every keyword that are put up with the app. And all the process applies to every keyword, from the traffic level to the ranking for each platform. Another bonus from Sensor Tower is that it shows a graph that depicts the progression or regression of the app through the passing of time. So basically, you get to know whether your forces are rising or waning and thus, be more alert on tweaking with the keywords and updating the whole backbone of your game.
Get to Spy On Your Competitors:
As mentioned, Sensor Tower will breakdown all the keywords that you have put up to optimize your app in the store. But guess what, it also does the same thing to any competing apps in the market. Which means you can actually spy on your competitors by knowing what keywords they are using and thus, be able to formulate keywords that will be seemingly exclusive to your own set of apps, which is a pretty cool thing, of course.
In addition, Sensor Tower lets you track as many apps you have in your keeping as you want. All of that can be monitored at the same time with a single click. All of that are made possible by Sensor Tower — like me, it will be your key to app marketing transparency. If you want to jump start on a much clearer path to app optimization, then use this tool as your ground zero. Take advantage of the 14-day free trial!