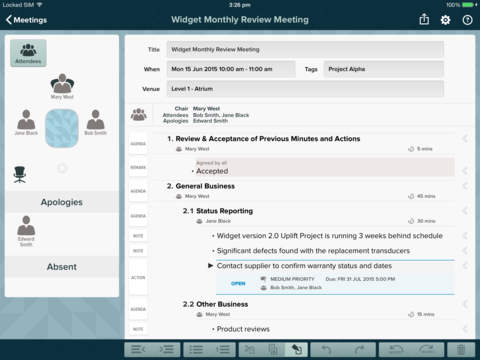 One of the main reasons behind the popularity of mobile devices is their unprecedented effectiveness in a whole range of business related situations. Starting with the possibility of staying in touch while on the go, these devices became a staple of any business environment, ranging from small family-run operations and going all the way to huge multinational enterprises. One thing which exists in all these business settings is meetings and other business face-to-face contacts. Now, an app called for Meetings desires to improve further the abilities of an iPad in a meeting environment.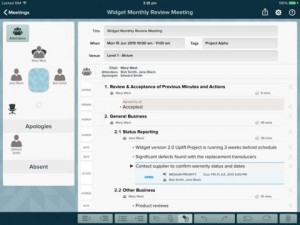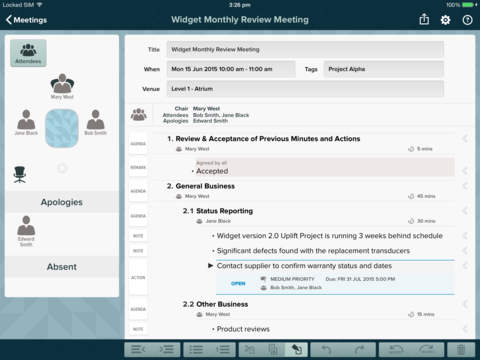 Made by Imperative Software, this app is designed specifically for the iPad. It requires an iOS 8.0 or a later version and it can be downloaded from the iTunes store. With it, users can enhance their iPad to a point where it delivers to them the entire set tools and accessories needed in any meeting. As its basic concepts, the app provides a universal system for setting any business agenda and defining a professional's schedule. Of course, it brings along a whole range of impressive features.
These features include the possibility of visualizing attendees and those who are absent from a meeting. Additionally, the same attendees can be dragged onto "lines" (representing different tasks) and with it, they can be connected to the relevant content. The feature that represents the benefit of structured content utilizes numbered lists and bullet points for a maximal user overview while the use of tags can make sense of a scattered content with ease. With it, users can record things like agenda items, notes, actions, motions, remarks, images, and even private ideas and thoughts.
The feature of the user interface is both clear and easily learned. With customizable tips on what features should be explained and full control on how these appear, the app can be mastered in a really short amount of time. With it, specific content can be updated with only a single tap and the option of filtering, search and browse is constantly available for easy access. Even a fast search feature is available to the users who need more speed in their dealings. This means that users can search whatever content they desire, but also can import events from the outside calendar app. The feature of editing means that any content of for Meetings app can be manipulated. This includes a selector strip for a better method of selection of content, while a simple step is all that is needed to move, indent, and copy and do much more with the content.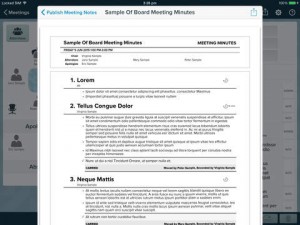 But, the thing which elevates this app from any potential competitors is its effective method of personalization. Any businessperson operates on their own accord and having an adaptable app for meetings is a huge asset. The for Meetings apps allows users to manipulate the attendees and their contacts lists with a simple search or select option, while the same flexibility is presented for the app's lines and any other type of content relevant to the app. With this, users can really mold their experience until they get the best setup for their needs.
With the for Meetings app, any agenda or schedule can be created, managed and utilized to the best possible effect during important business meetings. Because of this, any businessperson looking to bring more effectiveness in their everyday work should get this app to their iPad.
Pricing: Free
Ratings: 4.5/5