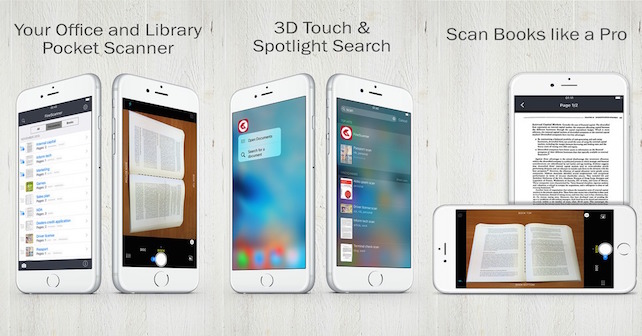 Imagining the ultimate scanner tool for a mobile device was seen as something almost impossible just a few short years ago. The issue of image resolution, pattern recognition, and other problems made any alternatives less than successful. But now, with an app called Finescanner, anyone will be able to attain the best possible scanner toolkit, which will allow them to send any physical document into a digital format.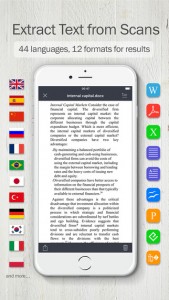 As its basic concept, the FineScanner transforms a smartphone or a tablet into a scanning powerhouse. With it, users can scan a document in any form or shape, ranging from one page printed data to scanning entire books, thanks to its online OCR technology. In the modern digital age, this basic concept allows the scanner to be one of the most important additions to any mobile device, regardless if it is used for private or business purposes. In the past, the same function would have to be attained in the form of an exterior scanner that was used for scanning of files. Now, all of this can be contained in one powerful app.
The usability of the app is seen in the first moments of its use. With it, the entire content of a business office, including its agreements, magazines, pictures, tables, charts, books and any other document can become digital content. The user interface was designed in line with this idea and makes using the app not only simple but also fast. This is ideal for multiple scans in a short amount of time.
The FineScanner app comes with a range of features. The incredible OCR, Recognize feature covers 44 languages with different alphabets and even attains the original document form in the produced scans. Furthermore, the app's options include the feature of producing files in JPG and PDF, while the feature of BookScan Tech makes the transfer of pages from the printed book pages equally easy. The PDF password-protect feature will safeguard any document while the app supports working on more than one file and best shot photo setting automatically chooses the best image that was captured. Finally, the export and share features will make the end results available on popular cloud platforms, including Google Drive, Dropbox, Evernote and many more.
The thing, which separates this app from any possible competitors, aside from its impeccable functionality, is the undeniable quality of scanned documents. Every file made by FineScanner is a work of art in both visual representation and digitalization. This makes the app stand miles apart from the uneven results provided by its competitors. Because of the sheer quality of the scanned documents and a mass of useful features, FineScanner is an app that makes even the notion of a classic scanner completely obsolete.
Price: Free