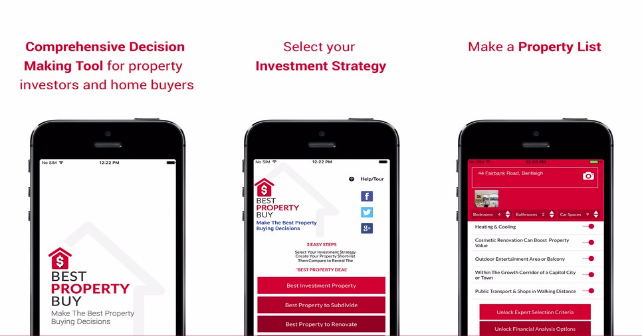 Buying homes and other similar properties is undoubtedly a very solid investment move that a person can make. They have a high chance of increasing in value in the long run, and a part of the reason why real estate investors make a killing is due to this very reason.
Nonetheless, as in any form of investment, it's always best to carefully analyze prospective properties before choosing to buy one. After all, what could be better than making the most out of an investment? One notable investment app that can help people easily achieve this is Best Property Buy.
One of the basic features of the app include the ability to type in the addresses of different properties and set various criteria that range from number of bathrooms, bedrooms, and bathrooms, to more specific details like if it's located in a high rental demand suburb or within a school zone and if there are public transportation and shops nearby.
Once the user has set his preferences and received his property short-list, he can then proceed analyze them and compare their prices. This is definitely a good way to make the most out of an investment because the investor is able to get a good overview of all the properties that meet his needs. It's also certainly easier to get the cheapest option out of a similar property category this way.
While the app is totally free for everyone to download and use, users would definitely get the most out of its features if they are to upgrade to its Premium or Pro version. These two give more property options for the user to choose from, as well as other features that unlock its full potential (e.g. saving, editing, and viewing of reports of the potential properties he intends to buy).
Best Property Buy certainly shines better than other investment apps for its focus on home buying and investment. The freedom to set myriad criteria that meet the buyer's demands and preference is certainly one feature that highlights this fact, making it ideal for investor and homeowner alike.
Price: Free