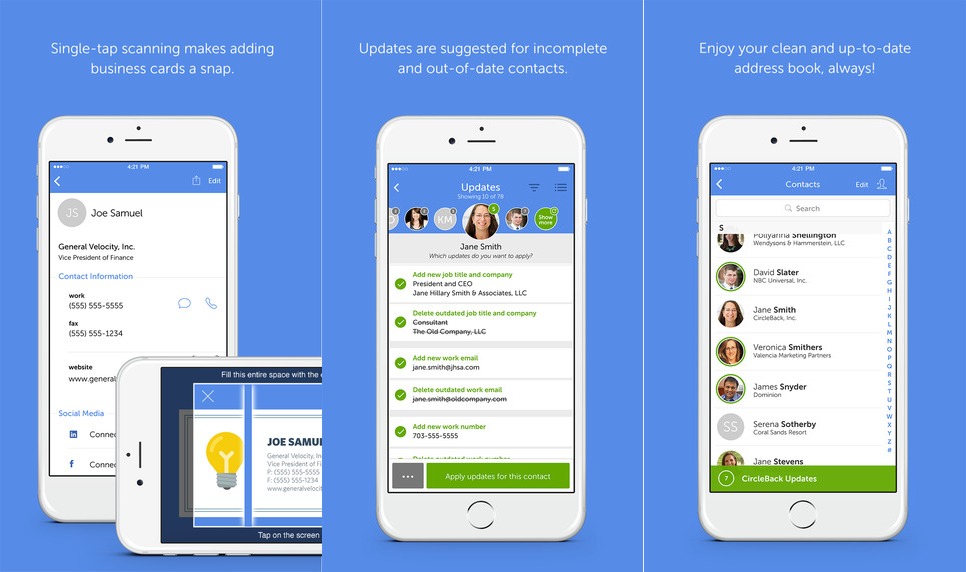 Contact lists are one of the most volatile things that we have to handle in our daily lives. It is always subject to regular change, every time we choose to add or deduct entries from it. This is especially true when work is involved. A job change here or an email address change there is sure to bring about that often over—looked hassle of having to chuck away old lists and building and managing new ones from scratch. CircleBack removes all of these issues through the smart organization of you contact list.
"Smart" could prove to be an understatement, though. For instance, have you ever had a contact manager that determines the information that it would manage through your social media activity and email addresses? That is essentially how "smart" CircleBack is. The intelligence doesn't stop there, though, because it is also able to detect duplicate entries which it then proceeds to merge automatically. It is also able to automatically save and update your contacts from email signatures alone.
The overall interface of the app is extremely straightforward and not at all hard to get used to. Upon opening, you can immediately view and manage your contact lists. The app has its own address book called the CircleBack address book, which is essentially a unified list of all of your contact from your email (Google contacts) and various social sites like Facebook, Linkedln and more. If this doesn't give your contacts its much-needed organization, then what else can?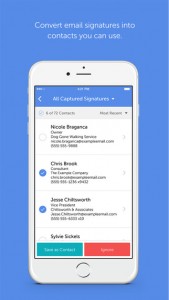 CircleBack also supports the syncing of information between multiple devices and platforms; a real plus in the workplace. The app is also, as is appropriate for most people who are always on the go, available on Apple Watch.
What certainly makes CircleBack different is that it, true to its moniker as one of the "smartest contact mananger apps" out there, brings contact managing to whole new heights. Many of its responsive features bring nothing but convenience and efficiency to its users. Not a lot of other contact manager apps out there can boast the same user-friendliness that CircleBack can provide. And, without a doubt, this is all made possible by the crowdsourcing technology that it employs.
Just imagine the amount of time that you can save going from one entry on your list to the next just to get your contacts properly up—to—date and organized. Once properly set up, CircleBack lets you sit back, as it does the real-time contact updates and management for you. This excellent privilege is enough to make the app worthy of a recommendation.
Price: Free