Not used to type messages frequently on your iPhone4? Feeing tough to type while playing around social networking websites? If so, here is the way for you!
BoxWave announces a case which allows you to use your iPhone4 with a QWERTY keyboard. The look is decent, but it makes your iPhone 4 little bulky. However this is a coolest accessory you can show up to your pals having a Milestone, or HTC Desire Z stuffs which comes with Qwerty keyboard.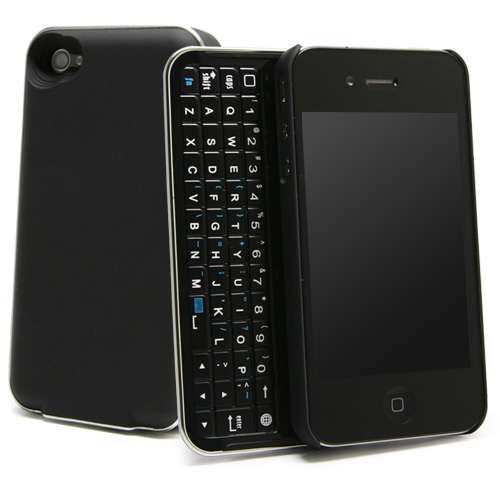 rel="nofollow>
With sleek aesthetics and cool technology this buddy case is a protective backing for your iPhone4 which includes an integrated sliding QWERTY keyboard which works on Bluetooth. It is having the perfect cutouts that gently suits the camera, volume control etc. The pack gives a USB charger for the case and the company website says this accessory can work for 45 days without a recharge. Also there is option to turn off the keyboard for a better battery life if you are not using it.
BoxWave Keyboard Buddy Case is in pre-sale now and you can pre-order it in the BoxWave's online store rel="nofollow>. This sliding keyboard will start shipping from December 14 onwards! You can avail this cool accessory for a price tag of $69.95