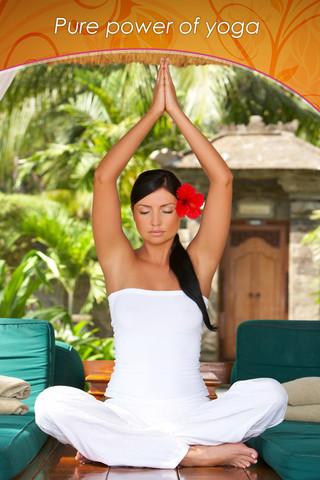 YOGA Free: 250 Poses & Yoga Classes – Keep Yourself Fit and Healthy
Yoga is one of the most simple and effective ways to keep our body and mind fit. In this fast moving world, you may not have enough time to accommodate yoga classes in your busy schedule. This has paved way for the development of various kinds of mobile yoga apps, that provide personalized programs which you can follow at any time of the day, at any place. Here is an iPhone app named 'YOGA Free: 250 Poses & Yoga Classes' that refreshes, rejuvenates and brings a power-packed workout to your pocket.
What is the app about?
YOGA Free is a health and fitness app that teaches you yoga in simple steps. The app has 250 essential yoga poses with instructions and photos. Some poses have a video to explain the posture clearly and facilitate better understanding. There is an audio option using which you can listen to the instructions while practicing. YOGA Free comes with pleasing background music that makes you feel energized while you work out.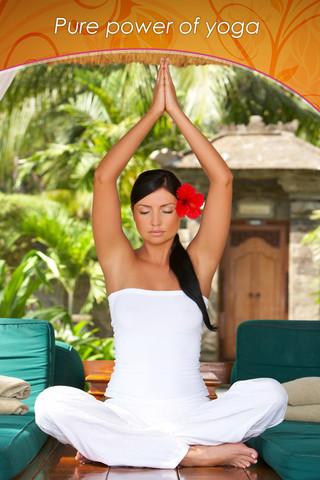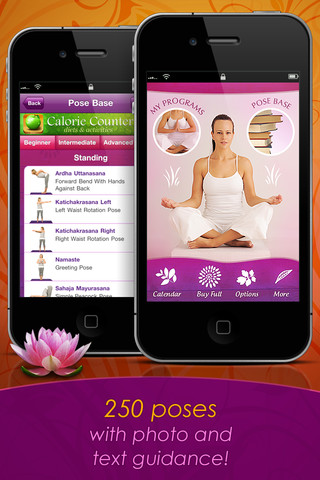 How does the app work?
YOGA Free has 2 options namely 'My Program' and 'Pose Base'. The My Program option has a ready-made program consisting of 48 poses to give your day a great start with good practice. You can also add your own programs with this option and delete the ready-made program. There are 2 types of programs that you can create such as 'Quick Recipe' and 'Fast Mode'. Quick Recipe is the default program and Fast Mode is the new program that you can create by selecting new poses for additional workout. You can have a perfect workout by increasing the duration with the Timer Period option. The Pose Base option has 4 categories namely Beginner, Intermediate, Advanced and Guru. All 250 poses in the app are grouped into these categories, based on their level of difficulty.
Special features of the app:
The best feature of this app is that you can personalize your program by adding your favorite music, for a more energetic workout. There is a calendar option in YOGA Free which provides clear statistics about your workout on a daily basis, by taking the starting time and ending time of the workout and the category into consideration. Each day in the calendar has sayings by various personalities like Jack Kornfield, Leonard Perlmutter, Baxter Bell, Krishnamacharya, Yogi Bhajan etc., and some inspiring quotes from Bhagavat Gita, which are sure to give your day a refreshing start. YOGA Free has a very helpful tutorial which has answers to all possible questions that may arise in your mind. You can share the program that you complete each day on social media and create awareness among your friends and relatives about the importance of being fit.
YOGA Free: 250 Poses & Yoga Classes has a free version and a paid version which costs $0.99. The app is compatible with iPhone, iPod touch and iPad and requires iOS 3.0 or later.
Price: Free.
Rating: 4/5