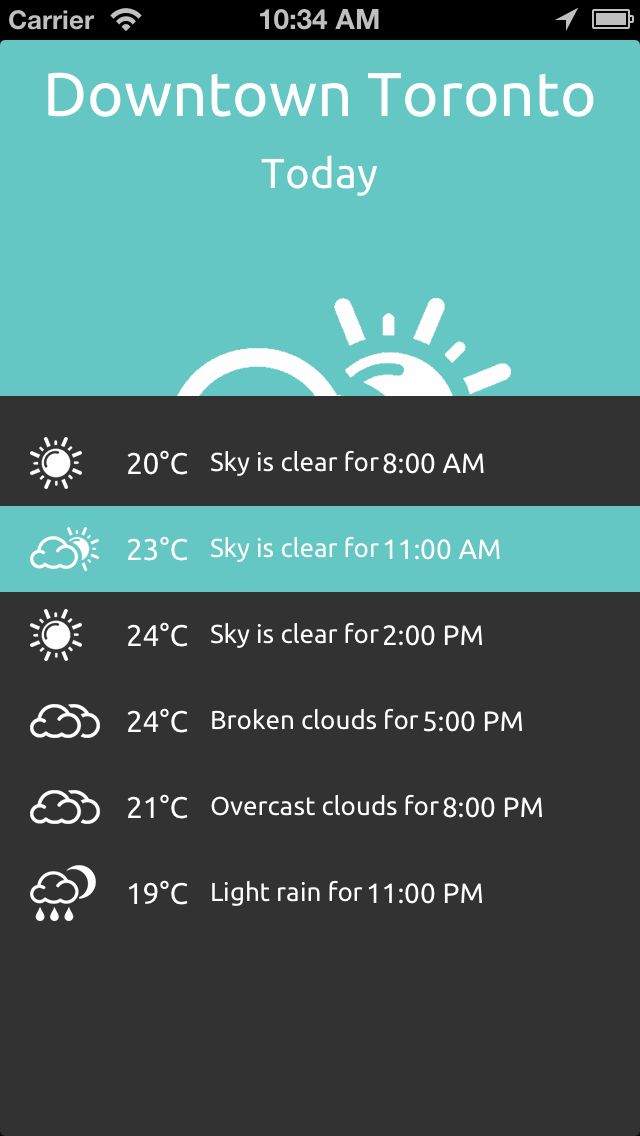 If you are a person with a need to know what the weather is going to be without all the extra junk on other weather apps, then you will love this app. Sky by AF-apps, is the perfect app to help you know the weather whenever you need it, wherever you are, without all the added information you don't understand anyway.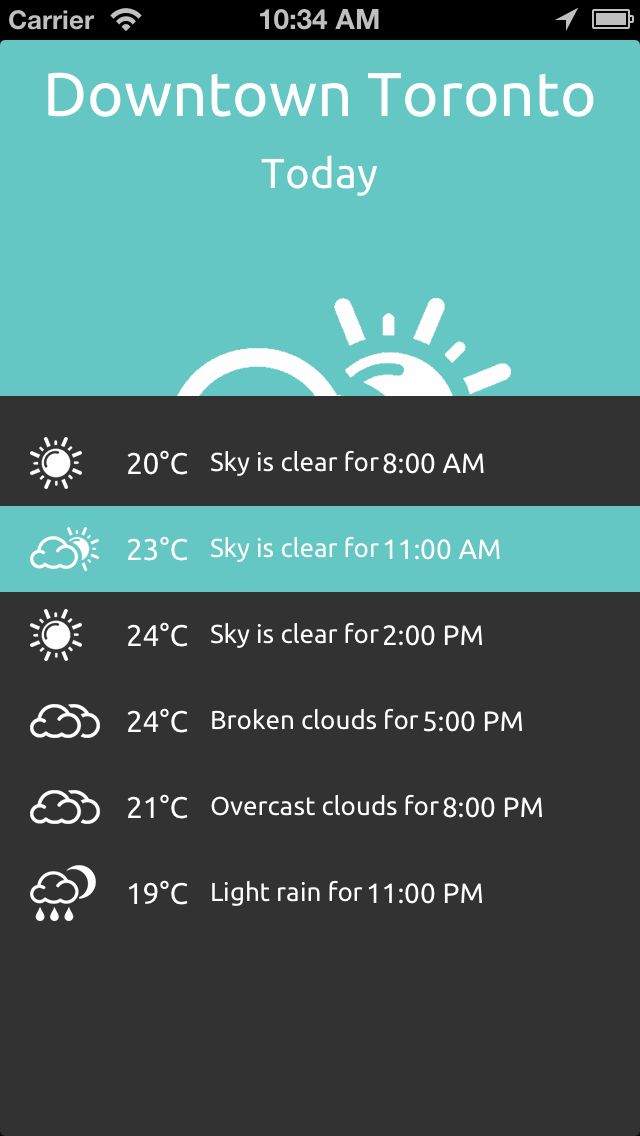 At only $0.99, this app takes a very simplified approach to reporting the forecast. You will be able to view only the information relevant to you in the geographical location in which you are traveling. 
You will appreciate the very clean and simple design of this app. The app is easy to use as it makes use of gesture controls for navigation. The font is clear and big enough to read. You also have the option to choose various color themes to match your preferred color preference or the weather forecast for that day. Even the little drawings of the cloud, the sun, and partly cloudy skies are super simple and sleek. If you appreciate simple and clean design, then you've officially found it with this app. 
Here are the features of the app you are sure to love.
* Reports the current temperature
* Reports the high and low temperature
* Plan a week long vacation with a 7-day forecast preview
* Know what to wear for the work week with a 5-day forecast preview
* Decide to have dinner on the patio or inside with 3-hour weather updates
* Report chances of precipitation
* Only reports on the area in which you are located
* Automatically updates as you travel to different geographical areas
* The weather information is available offline if you happen to lose your wireless signal
Here's what other weather enthusiasts are saying about this app:
* I appreciate the simple design and the desire for this app to get right to the point about the weather!
* I love this clutter free app.
* It's just perfect! I always know what direction to take with my plans because this app keeps me up-to-date.
Price: Free (The app is set to free from the price of $0.99)

Rating: 4/5