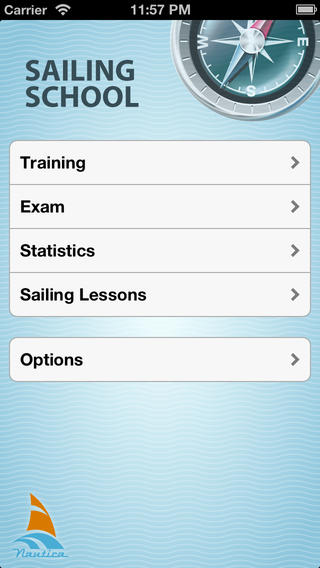 For the past hundreds of years, sailing has been and still is a very exciting activity. Many centuries ago, humanity began to spread trade and commerce across the globe thanks to the mighty sailing ships that transported goods and people all over the globe. Without it, the world today would be a much different place, by even now, in the modern age of advanced technology, sailing continues to inspire and captivate the imagination. This is the reason why spending time at sea and freely sailing around is one of the most rewarding pastime activities.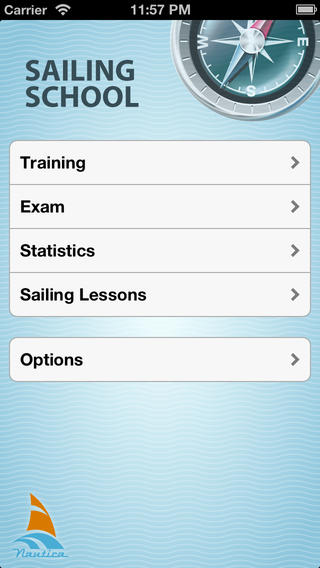 But, at the same time, sailing requires a lot of work, even before a person steps on the deck of a ship. Controlling or using any kind of a vessel of this kind demands the right knowledge and test which need to be passed, which will then lead to the right license. Sailing School is the name of an app that was developed with the purpose of helping sailing students successfully pass their exams. At the same time, it can also be of help to those who are already experienced in the matters of the sea to become even more knowledgeable.
It was created for the Apple mobile devices, and needs an iOS 5.0 operating system or one of its later versions. It is compatible with the iPad, the iPod touch and the iPhone, and can be easily downloaded on Apple's iTunes service. The app includes complete video lessons in full high definition, as well as exams and test used in this field. It features interactive process of learning which can be used by complete beginners, experienced sailors, seamen, as well as sailing captains or motorboat captains. It can be used as a way for student's preparation for the tests, or as a convenient means of refreshing old knowledge before heading out to the sea.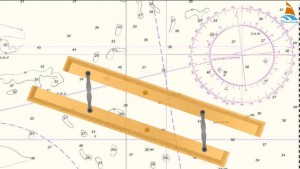 A big addition to the apps general usability is the fact that it can be used as a tool in sailing schools where teachers can quiz their students using the Sailing School application rich database of information. This database includes topics like safety at sea, navigation and the gear used for plotting a course, the explanation of tides and currents, maritime systems for markings, meteorology, anchoring and much more.
Crucial safety issues cover ways of fire prevention, floating devices, man overboard procedures, emergency signals and rescue protocols. Apart from being needed for the exams, this information could prove to be the difference between life and death at sea. Navigation segment covers the basics of navigation, longitude and latitude, useful terms in navigation, charts and how they are read, tools used for plotting and everything else needed for a controlling and planning a sea route. Processes of anchoring are presented as a separate section, which is important for any future seamen or captain.
Tides and currents are explained in details, where many issues like causes of tides, tide curves, tide streams and much more are presented in a very understandable fashion. Of course, a sailing app would not be complete without information and navigational aids like beacons and lighthouses, as well as the use of radar and echo sounder. All topics include much more detailed information, so there is no area of sailing, even the miniscule ones, which was not covered by the app's database. With this level of functionality and abundance of features, Sailing School app is simply the complete solution to any kind of a learning process regarding sailing.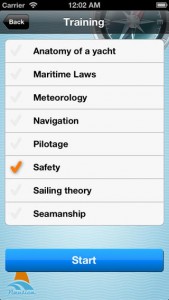 The app was completely designed in line with its functionality. It is simple and effective, and quickly presents the users with its abilities. It includes many forms of information, like pictures, videos, animations, questions and videos. A very thorough help option can be used to solve any issue in a fast manner.
Sailing School is the first app of its kind, so its competition simply does not have the needed experience to produce an application of this level of quality, and the sheer amount of sailing topics covered by it makes it the ideally suited for this purpose. Using this versatile app anyone can be trained to safely and confidently step on a boat and sail away.
Price: $49.99
Rating: 4.5/5