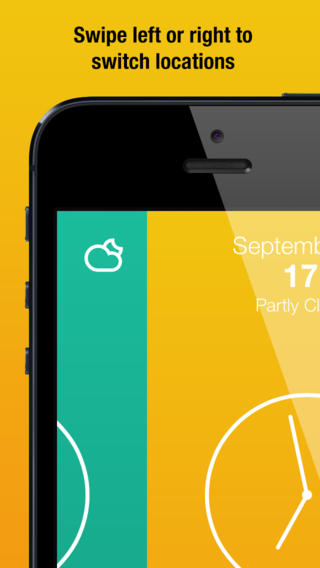 If you are planning for a long trip, it would be ideal to know the weather conditions in advance so that nature doesn't play spoilsport. Rainly gives you a detailed weather forecast for six days, helping you plan your outing accordingly. If you are a person who loves traveling, this app is a must-have especially when you venture outdoors. Rainly presents you with precise weather information, without technical jargon and extraneous details.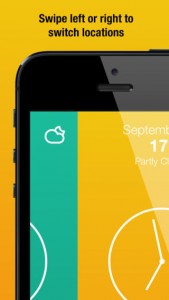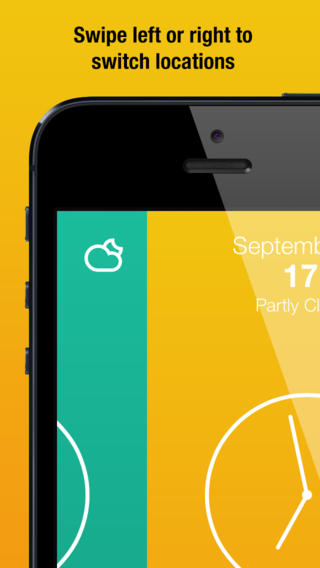 Once you install the app, you have to select the location for which you want weather reports. The place or location can be selected manually or you can allow the device to locate your current location. The app's screen has a simple clock to display the time. Along with that, you get information like the date, temperature and simple descriptions of the weather such as "most cloudy", "cloudy" and "rainy".
The highlight of Rainly is its temperature-sensitive backgrounds. The app's background changes its color based on the temperature of the location. For example, when the temperature is above 30ºC the background color changes to red, and when it is below 20ºC the color changes to orange.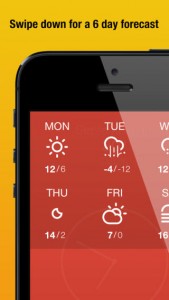 Rainly app has simple controls – you just need to swipe the screen to get additional weather reports. Swipe up to get the weather report for every hour up to the next 24 hours. If you swipe up once, you can see what the temperature would be for the next one hour. If you swipe down, you can get the weather reports for the next 6 days. When you swipe down, you see details like the temperatures and iconic representations of the weather for the next 6 days, for a location of your choice. If you would like to know the temperatures in cities across the globe, you have an option to search for them. You just need to swipe to the left or right to switch between locations. In addition to this, you also have options to calculate the temperature in both Celsius and Fahrenheit, and the time in 12 or 24 hour formats.
Rainly has a user-friendly interface which helps users navigate between pages easily. The app's minimalistic design is what I liked the most. In the next version, developers can consider having a separate section in which the weather forecast can be viewed with a map.
Rainly is an intuitive weather forecaster and a perfect companion for your trips!
Price: Free
Rating: 4/5