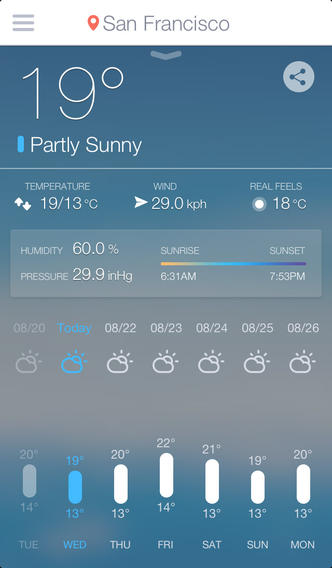 MoWeather iphone app is a new weather app which is altering the way people do access details concerning weather. It has got easy and exiting features to use which help people plan their day ahead concerning the weather forecast of the place they are intending to go at a particular time of the day. It does not matter where you are since the app will be capable to provide you with the current weather conditions as well as a 15 –day detailed forecast covering more than 100,000 locations from all over the world.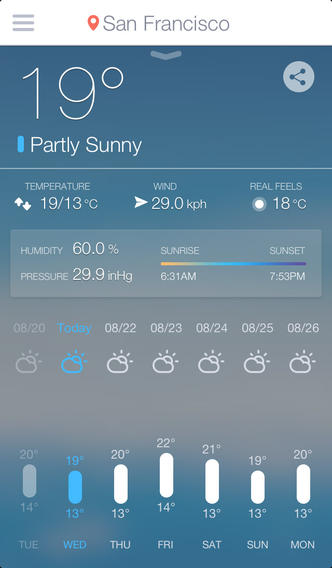 One of the best features of the app is the immersive weather animation. This feature allows users to check on the current weather as well as the extended forecasts for places around the world. The app has got another optimized feature that delivers a super smooth experience to the users. This feature makes all users to love this app since it is very consistent. When you swipe a certain city in the list, the thrash can icons will show up immediately without wastage of time. According to the developers of this app, they say that someone being caught up by bad weather without his or her knowledge is something that cannot happen nowadays since the apps are very accurate in providing the information.
Another great feature of the MoWeather app is that it not only give its users the local weather details but also gives weather forecasts for more than 100,000 cities from all over the world. The users may share the weather changes perfectly with their friends through Facebook, Twitter and Texts. Other features such as automatic positioning as well as city searching may help the app users find the accurate weather details of a specific city within a very short time. The developers of this app have drawn a lot of attention to the simple conversion feature. The users can therefore view the temperature of any place available on the app in Fahrenheit or Centigrade and imperial or metric conversions.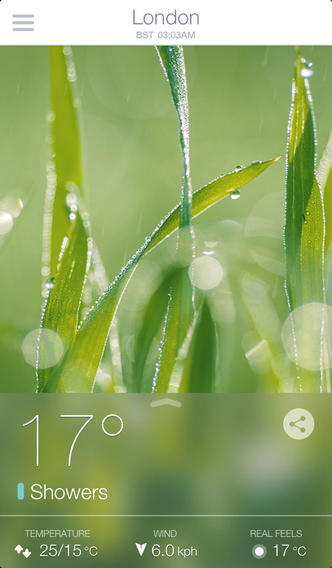 Other features which are available on the app include the following
* Detailed weather information, sunrise or sunset times, air pressure, wind speed and direction.
* A 15 day weather forecast visual report simple to read outlook.
* Automatic updates information based on the users locations using GPS.
Generally, it is a decent app, free to download and available worldwide on iTunes with a contemporary and concise style. It is compatible with iPhone, iPad and iPod Touch and requires iOS 5.0 or later. The MoWeather app is optimized for iPhone 5. You just try it and it will always work out fine for you concerning weather issues.
Price: Free
Rating: 4/5