When? a simple calender app that was solely meant for marking holidays to the calendar. The app list out the holidays based upon countries and religions right on the iPhone to easily know the holidays across the world. Optionally we can add holidays to the list. Somewhat useful!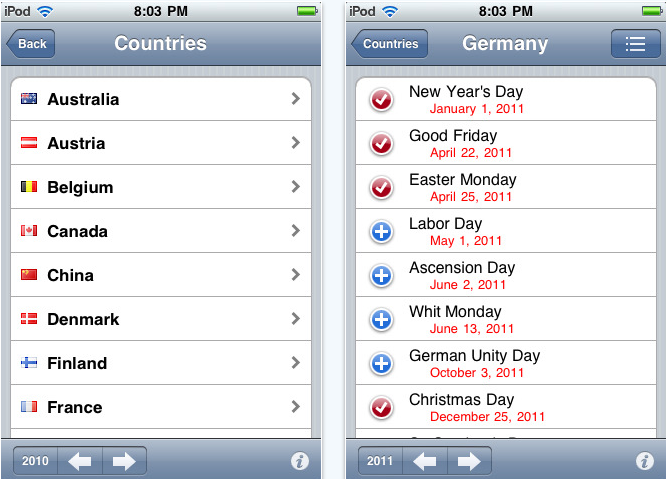 rel="nofollow>
When? has a very simple user interface designed to help users with a list of holidays based on countries and religion. For an average schooling guy, this app might help to keep track of holidays. However with Internet everywhere and anywhere, we can look into our Google calender and optionally add holidays to the list. So I felt why do we need this app, when we have Internet on our phone except the iPod Touch which doesn't have a network based service.
The concept behind the app development was appreciative but comparing to the latest advancement, the app still stick with the offline computing. Besides these few, the app is easy to manage and organize new holidays into the list and you can even sync the data to another iPhone app calendar app. When? iPhone app was priced at $0.99, to bring up the holidays offline. So, if you still find it useful go ahead and get this app.
Cost: $0.99
Rating: 3/5

rel="nofollow>