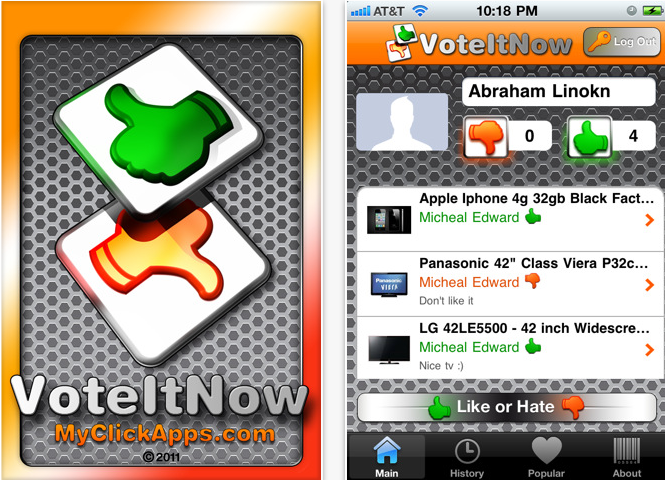 Well we all know how it feels when we buy something and its too late to return it when you find that you are not satisfied with it. I for one can say that I have had my fair share in it and have many regrets. It's not always though, I sometimes get lucky and hit the jackpot, but who wants shopping for products to be a case of luck. We all know that we deserve every single penny that is spent on a product and its only abuse when we get ripped off.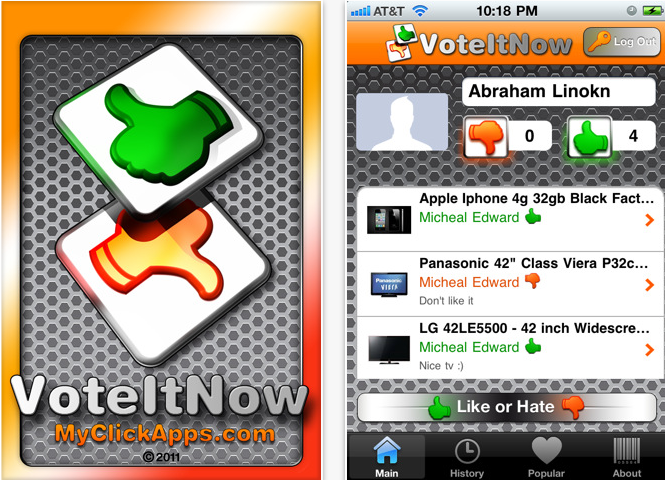 rel="nofollow>
One thing's for sure, I'm not the only one that is lost in such situations, its happens to many and I'm just talking about a drop in the ocean, but there is a lot more scandal out there. This is where the tool "VoteItNow" comes to play, that is what I like to call it – a tool more than calling it an app, for its functioning more like a detector than an app to me.
The app shows a list or a database of products that people have used and commented on. So in future, its no more taking a chance on anything or going by a gut feeling, if there are times that you have doubts on what to buy or whether its safe to buy this product or the other, all you have to do is look up the list for people's comments on the product, which are comments by people who have already used this product, so you can be on the safer side.
If the product that you are looking for is not on the list, then ask your friends through Twitter and Facebook to get detailed and reliable advice for products that you want to buy, check the odds of the products failure or success. Besides this, you can also scan bar codes of products to get complete information on it as well, so from now on "VoteItNow" is a one shop stop for advice on shopping.
Some of the features that the app possesses is, ways to let other people know what you think about a particular product, by sharing comments on it, liking or hating a product. Find out what your friends think about a particular product, get to know what is available in the market and what would serve you better in day to day life. The app is a way to getting a better idea of  products and their capabilities through an ideal way. You would definitely find this app to be useful when your on a shopping spree. Hope you have fun, cheers!!!
Price: Free
Rating: 4/5

rel="nofollow>