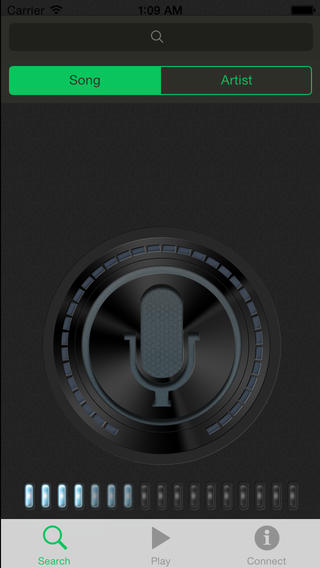 The amazing new Voice Search for Spotify app is set to quickly become the number one convenience app for the hottest music player around right now. Available for iPhone, iPad and iPod touch and optimized for iPhone 5 and helps you find new music in the blink of an eye.
 As fast as you can say the name of your favorite artist, song or playlist, this app can deliver it to you for your listening pleasure. The Voice Search for Spotify app brings you hands-free convenience that allows you to focus on more important tasks as you listen to your music.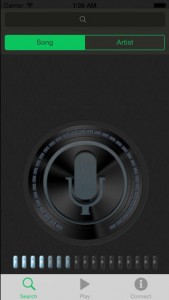 This app is easy-to-operate and takes only a second to open, after which you just need to tell your device what your want to hear in order to set it into lightening-fast motion. You can request a specific song or look for music by a certain artist, but it's also possible to search for and play your favorite Spotify playlists in an instant.
With the Voice Search for Spotify app installed on your device, your phone, tablet or iPod touch will become the music player that you've always dreamed of. It's programmed to provide reliable service that actually works as it's supposed to for seamless and enjoyable listening.
Voice Search for Spotify will allow you to:
* Simply open the app and get going fast without annoying hangtimes to slow you down.
* Find your favorite songs using only your voice, leaving you free to do other things while you listen, even drive.
* Enjoy your music with voice-recognition software that actually works, eliminating the need for exasperated and fruitless shouting into your machines.
* Connect your iPhone, iPad or touch player to the most exciting music site out there with technology that is current and cutting-edge.
Download the Voice Search for Spotify app right now in just seconds and get started listening to the music that you love right away, quickly and conveniently. You'll love it's easy-to-use functionality and the crisp, clear presentation that's never confusing or difficult to read. It's simple to master within minutes and once you come to depend on voice-recognition technology, you'll wonder how you've ever managed without it. Fortunately, with Voice Search for Spotify installed on your device, you'll never have to be without it again.
Price: $0.99
Rating: 4/5