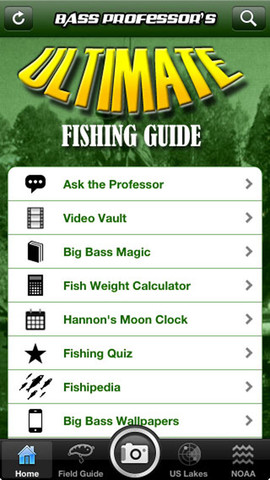 If you are into fishing but have little or no experience at all, then it must be a hell of an experience trying to fish and not catch anything at all. Maybe you are not in the exact area where big fishes are known to be present or you just didn't had the different techniques in catching fishes like the bass which is a prized one in the fishing world. Luckily there's already an app that you can download to your iPhone which will help you catch these big game fishes. This app is no other than Doug "The Bass Professor" Hannon's Ultimate Fishing Guide.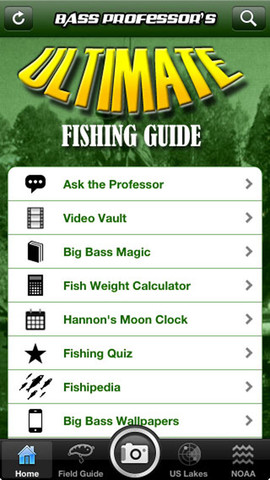 Features
Basically, what the Ultimate Fishing Guide app by Doug Hannon does is give you some knowledge on how you could catch your own bass, just like what he did when he bagged over 800, 10 pound Largemount Bass that earned him a spot in the hall of fame. The app also contains fish weight calculators so it's no hassle even when you did not bring any weighing scale.
Moon Clock
Another feature of the app is the Moon Clock which gives you key phases as well as the significant times when the wildlife is most active, day or night. The moon clock also syncs with your iPhone's native calendar.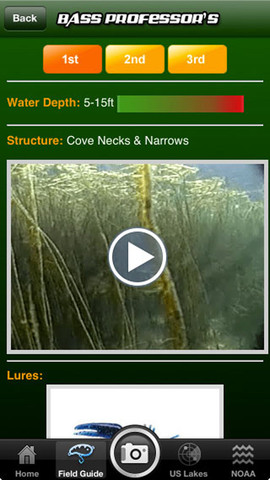 GPS
Using your phone's own Global Positioning System, the app can also help you to find popular lakes across the United States where you can go and catch fishes the most. It also checks NOAA Weather reports so you'll know the best time to go on a place and not get stuck in bad weather condition.
Big Bass Magic
Perhaps the most amazing feature of this app is the secrets of how The Bass Professor himself does his tricks to become a very good fisherman. It features the most complete and arguably the best guide for fishing ever written.
Ultimate Fishing Guide by Doug "The Bass Professor" Hannon is available on iTunes for a very low price of $2.99. So for those bass fishing aficionados, this is the ultimate treat.