TwitPic.com lets you share photos on Twitter. TwitPic Uploader is a specifically designed minimal iPhone/iPod Touch app to upload images to TwitPic and optionally share them on Twitter.
With TwitPic Uploader app, you can upload and share your photo with your friends and followers with ease. Photos and images can be  directly uploaded from your photo albums or from iPhone's camera to Twitpic.com's upload service. You have the option to either copy-paste image URL for sharing or open it in Safari browser. There are also popular Twitter clients that have built in support for TwitPic.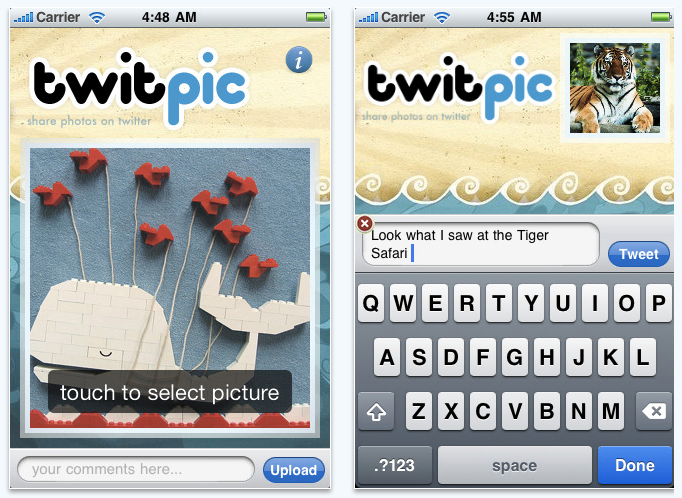 rel="nofollow>
If your image is too large to upload,  the app will automatically prompt you to use the resized image for sharing.
You can also attach a comment in the photo to enclose the details of a particular image. This will form the body for your Twitter post (Tweet). The link to the image will be automatically included in the Tweet.
The latest version (version 1.3) sharing support for Facebook has been removed till its better implemented, the app is also getting ready for Twitter's oauth API.
This is a must-have app for all Twitter users.
Cost: $1.99
Rating: 4/5


rel="nofollow>