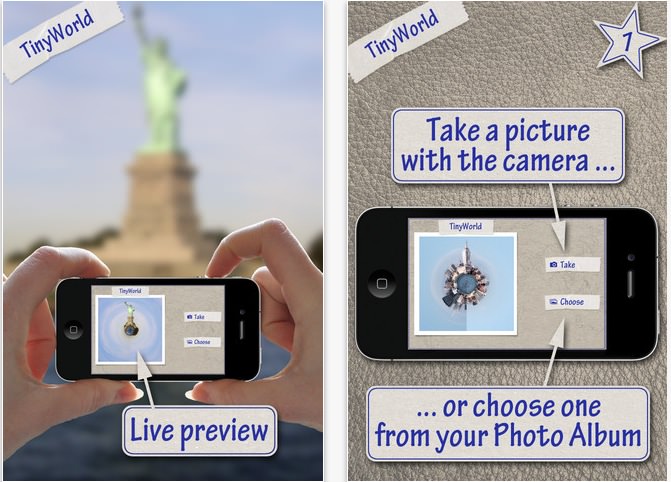 24/7 World.net have created TinyWorld an app that has defined iPhone photography in a unique way.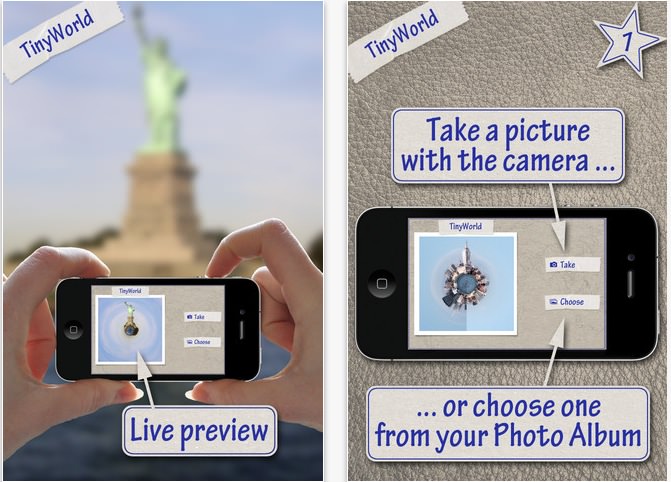 With TinyWorld you can either snap a shot with you iPhone camera or select a photo from your camera scroll and process it. If you point at an object, you can see the live preview of it, so that you will know how your photo will look after you take a shot of it.
And the unique feature of this app is that, it wraps up your picture into an earth like round image. Which I've never seen before in any of the apps of this genre. You can alter the tilting angle of the image as you like. Then save it in your iPhone's camera roll, also you can share it with you friends and family by emailing it or using Twitter or Instagram. If there is an option of sharing via Facebook it would be much more better.
On the whole 'TinyWorld' app really does what it says, with a simple user interface, but when compared to 'Tiny Planet Photos' app 'TinyWorld' is far great. 'Tiny Planet Photos' app doesn't have the live preview and you cannot edit your photo once you have snapped it, more than these 'Tiny Planet Photos' app takes a lot of time to process the image.
Tiny World vs Tiny Planet Photos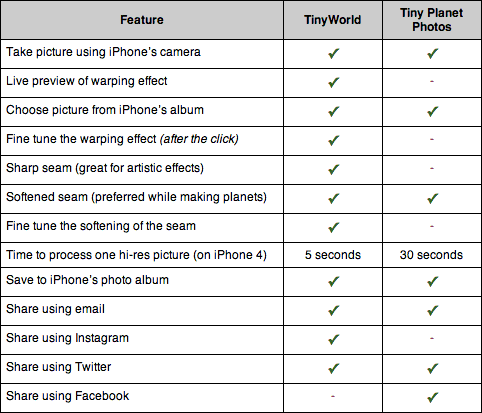 But in the case of 'TinyWorld' all the iPhone users would love this app, and this app would never make a guy say that's enough, because anyone would want to see the whole world inside TinyWorld. For one dollar this app has more than enough stuff. Hat's off to the developers, great work!
Price: $0.99
Rating: 4.9/5