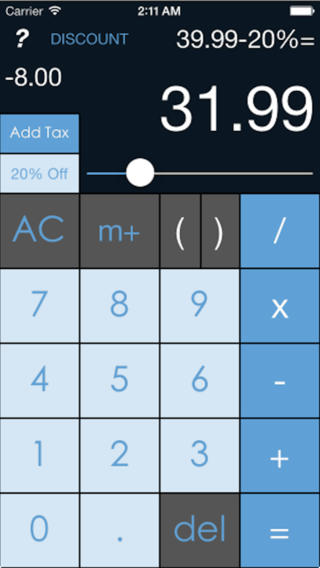 Many of us find it difficult to calculate tips, discounts and taxes. Recently, I found an app named Tip-Shop Calculator in the App Store. Tip-Shop Calculator is a simple calculator app that helps you calculate savings, percentage offs, taxes, and tips within a few seconds. This app helps you tally your accounts for month/year and carry out other transactions quickly and easily. Tip-Shop Calculator can be of great help to business owners, self-employed people and for anyone who needs to perform a lot of calculations.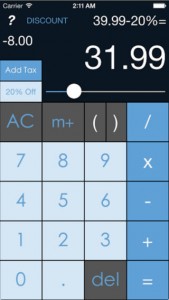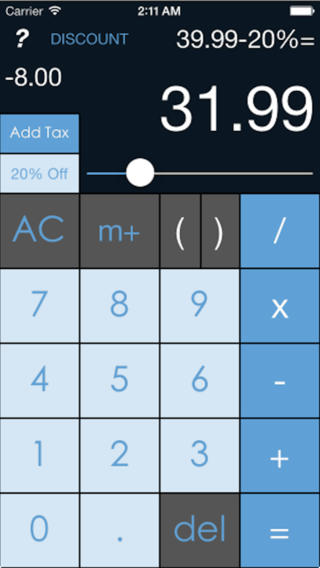 When you open the app, you will see that it has a calculator with a simple interface. It has a button called 'Tax' to add/deduct taxes. Give the button a long press to preset the tax rate. The app also has a separate button to calculate tip or discount percentages. This button comes with a slider option with which you can select the discount/tip percentage. You can toggle between discount and tip percentage by making a long press on the percentage button.
If you run a business, this app can be used to calculate your sales taxes with great flexibility. You can choose between the 'Pre-Tax' and 'Post-Tax' options to deduct the sales tax from the total. With the app's rounding option, you can round off totals. Using the 'Bounds' option, you can make changes to the discount and tip ranges.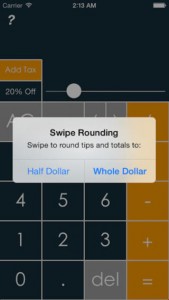 With Tip-Shop Calculator, you can easily compute the salary you will be taking home each month, percentage offs on grocery bills, and commission amounts that have to be paid to product dealers. Tip-Shop Calculator can be customized with a variety of fun backgrounds according to your mood.
Tip-Shop Calculator has a comprehensive Help section which will help first-time users get a hang of the app's working. The app is quite handy in calculating simple taxes, but it is not designed for complex taxes. Developers could consider including a check splitting option which will be very useful when you need to divide bills equally among many people. Nevertheless, Tip-Shop Calculator is one of the best tip calculators I have used. 
Price: Free
Rating: 4/5